Having a Swedish Massage may bring up some questions for you. So we've put together this FAQ list to help with some questions that you may be having before your Massage in Rapid City.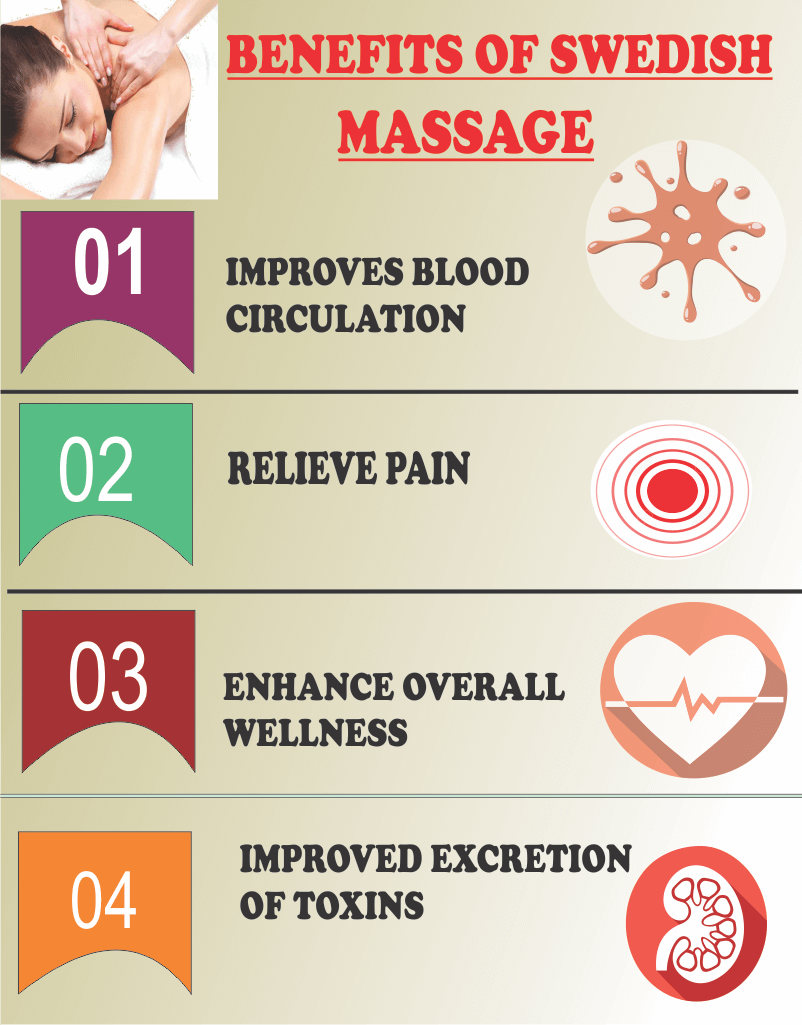 Table Of Contents For Swedish Massage
Here are the 7 questions about Swedish techniques that are answered in this article. We have attempted to select the most important hot topics that people ask us about. We hope the information shared here covers your own questions but if that is not the case we would enjoy knowing what your thinking about so we can respond to that also.
What does a Swedish full body massage include?
What is the difference between a Swedish and a regular massage?
What is the difference between a Swedish and Deep Tissue Massage?
What are the benefits of Swedish techniques?
How do you prepare for Swedish techniques?
What can I expect from Swedish techniques?
Are Swedish techniques good for you?
Understanding the finer points of how to make your massage the best is simply smart. We at Graceful Touch hope that the information that follows will help you to do exactly that. Sit back and relax while you ponder the thoughts shared then consider giving us a call to book your next Swedish style massage.
You can reach Guy or Irene of Graceful Touch here in Rapid City by calling 605.574.1998. If we don't answer, leave a voicemail and we will get back to you as soon as possible.
What does a Swedish full body massage include?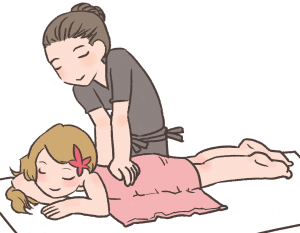 A Swedish full body massage in Rapid City typically includes passive and active joint movements. The stretching and bending of the joints are done by a Massage Therapist. It involves long gliding strokes.
What is the difference between a Swedish Massage and a regular massage?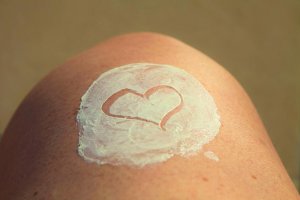 The difference between the two massages is mainly based upon the amount of pressure the Massage Therapist is applying. If you want a relaxing massage Swedish is the way to go.
What is the difference between a Swedish and Deep Tissue Massage?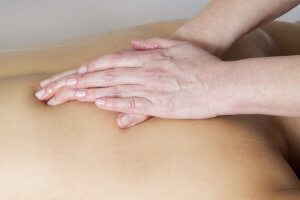 Deep Tissue Massage near me builds on Swedish techniques employing many of its basic strokes but applying more pressure. However, Swedish style massages are typically performed with the hands and fingertips, deep tissue massage also employs elbows and forearms to reach deep layers of muscle tissue.
What are the benefits of Swedish Massages?

There are very many benefits of Swedish Massages. Some of those benefits include pain management, increased blood flow, rehabilitation for muscle injuries, reducing stress, and improving your immune system function.
How do you prepare for Swedish Massages?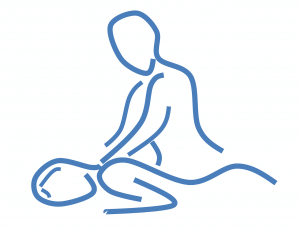 The main thing to remember when preparing for Swedish Massages is to relax. Another thing that will help before your massage is not to have a large meal because you'll be laying on your stomach and you don't want that added pressure. You should eat an hour before your appointment to give your food time to digest.
What can I expect from a Swedish Massage?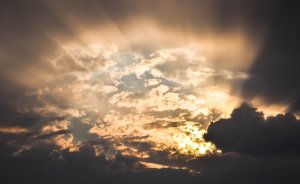 During this type of massage, the Massage Therapist in Rapid City uses massage oil or lotion your skin to perform different massage strokes. These strokes tend to warm up the muscle tissue thus releasing tension and gradually breaking up muscle knots or kinks that you have in your body.
Are Swedish massages good for you?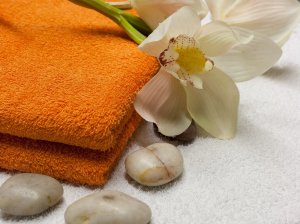 Yes, a Swedish is very beneficial for increasing the oxygen levels in the blood, decreasing muscle toxins, improving circulation and flexibility while easing tension. It's also a great tool for relaxing your entire body.
We hope we've answered all of your questions about a Swedish Massage. If you feel like we left some out please let us know and we'll add them in!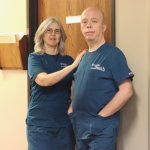 Swedish massage is designed as a 😂 relaxation massage. Muscle will not be targeted or worked during the treatment. Light gliding strokes designed to increase relaxation and destress the recipient is the entire focus.
Common Types Of Swedish Strokes
* Ef·fleu·rage: Smooth gliding strokes.
* Pet·riss·age: Squeezing, rolling & kneading.
* Ta·pote·ment: Tapping with cupped hands.
* Fric·tion: Circular movements.
GOOGLE REVIEW: I have had two different types of massage. I feel like Irene is very gifted in using her hands to heal your body. – Marcy
What are the benefits 😘 of Swedish massage?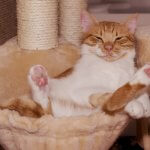 Here are just some of the results Graceful Touch clients have reported from receiving Swedish massage. We call this our "chill" 🥶 massage therapy treatment.
* Relaxation
* Destress
* Enhance Blood Circulation
* Mood Enhancer
* Strengthen Immune System (Ask us about Lymph massage)
* Increase Energy
* Reduce Headaches
* Improve Sleep
GOOGLE REVIEW: I'm feeling relaxed and rejuvenated after the amazing massage at Graceful Touch! Customizable massages at reasonable prices, professional and knowledgeable massage therapists. I highly recommend! A+++! – Dakota
Does Swedish massage include 👣 feet?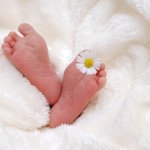 The Swedish massages from Graceful Touch do not automatically include the feet but rather we customize our approach to this massage therapy package so that it includes those areas that the client 😍 prefers that we focus upon.
FEET: Some clients have very ticklish feet and would prefer not having focus here.
BUTT: Typically this area is not targeted during a Swedish massage but very much is with permission within a Muscle Therapy massage.
HANDS: Again, it is at the clients discretion. Due to issues with arthritus (and the like) some clients prefer to skip the hands others wouldn't miss them for the world and so we don't.
FACIAL: Upon request we will include a facial within our Swediah massage therapy sessions.
SCALP: A scalp massage within a Swedish treatment really helps the entire process to be an amazing experience unless one prefers that we not include it.
One thing should be clear about Graceful Touch massage therapy and that is that it is a completely customizable process.
What is the most 😊 relaxing massage?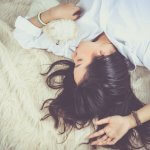 When relaxation is at the top of the list we at Graceful Touch would suggest that it is time for a Swedish massage. 💃 That's why we call this our "chill" massage.
Ask us how the Essential Oil raindrop treatment compares to Swedish when it comes to relaxation. While the raindrop treatment isn't exactly a massage one of the many benefits of the process is indeed found within the thoughts of relaxation.
What is the most 😌 gentle massage?
Since the most relaxing type of massage is Swedish shouldn't it follow that it is also the most gentle type of massage? Not exactly. For the best in a gentle massage you would be speaking about 🌠 Lymph massage which we at Graceful Touch massage therapy also provide services within. Contact us for details.
Lymph masfssage is designed to increase the immune system by unlocking the lymphatic vessels and allowing proper flow of lymph within the body. We offer the basic level type service under this modality but have recommendations on where to find more advanced services.
The following two tabs change content below.
Guy is a dedicated vegan, who prefers natural remedies to treat root causes of physiological problems, instead of turning to medication to merely treat symptoms. When he learned in December 2017 he was suffering from high blood pressure (hypertension), he turned to massage as a potential answer for his problem. Rather than engage massage as a client, Guy chose to become a massage practitioner and enrolled in the Black Hills School of Massage in Hermosa, SD. He is now licensed to provide Swedish, Deep Tissue and Trigger Point massage among other modalities. He, and his wife Irene who is also a massage practitioner, have joined forces with the Fountain of Youth Waterstore in Rapid City where they provide clients with comforting relief from body aches and pains. Be sure to ask Guy what happened with his blood pressure when you see him for your initial treatment session.
Latest posts by LMT Guy Siverson (see all)