All About Deep Tissue Full Body Massage Near Me Safety
Deep tissue massage is not meant for everyone. For example, if you have bone conditions such as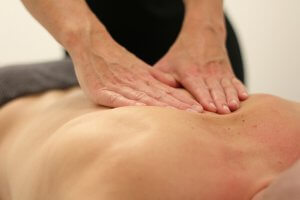 osteoporosis you may want to think twice before receiving a deep tissue massage near me. If you are wondering if deep tissue massage is for you it is highly recommended to check with your doctor prior to receiving treatment. Following are 3 things to consider before securing a deep tissue massage from your Licensed Massage Therapist.
Frequency Of Deep Tissue Massage
Cost Of Deep Tissue Massage
Expectations of Deep Tissue Massage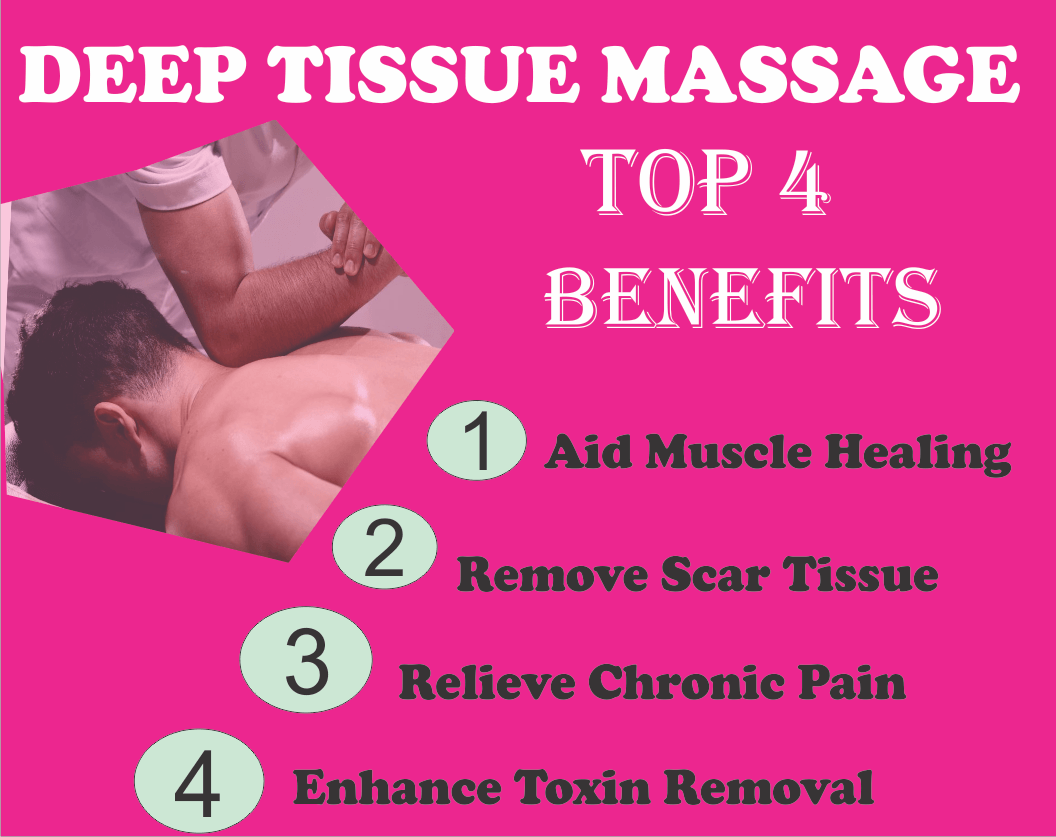 Frequency Of Deep Tissue Massage Therapy Near Me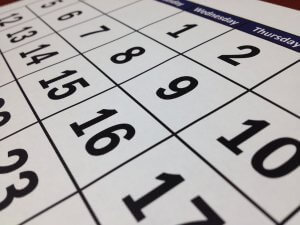 It really depends on the condition of your muscles. You may start out with receiving a deep tissue treatment more frequently and graduate to a bi-weekly or monthly plan as your muscles respond. In order to stay in optimum condition, it is recommended to schedule a massage at least monthly. Some people, like George Burns, used to receive massages daily which is believed to be a major factor in the length of his life-span.
Cost Of Deep Tissue Massage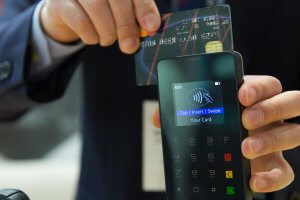 The cost of a deep tissue massage can vary from one Massage Therapist to the next. Typically, prices range between $70 and $90 for a 60-minute session. However, some Therapists like us, try to make massage more affordable for everyone.
Expectations of Deep Tissue Massage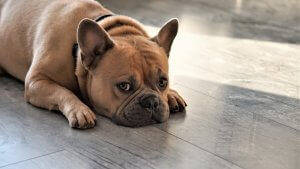 Just because it is considered a deep tissue treatment it does not follow that deep tissue massage should hurt. In fact, deep tissue massage might be a bit uncomfortable but if it gets to the point of hurting no one is being helped. When the brain perceives pain it will cause muscles to guard and while progress is halted damage can actually be the result.
If you live in or around Rapid City, SD and are thinking about securing a Deep Tissue massage you really need to know the truth about what can and cannot do for you.
Hi, my name is Guy Siverson of Guy & Irene Siverson. We are Massage Therapists right here In Rapid City, South Dakota. How and why we started our practice here is a story in and of itself which we will gladly share with you in person when we meet. We are ready to serve all your massage requirements at 2040 W Main St #209.
Within this article, it is my goal to help you uncover the truth about Deep Tissue massage and what you need to know before pursuing one here in Rapid City.
In this article I will be covering the following points:
Deep Tissue Massage Benefits
Deep Tissue Massage Side Effects
Deep Tissue Massage Pain
Before we begin with the 3 points above, let's make sure that everyone clearly understands what Deep Tissue massage is.  Here is what Element Massage has to say about Deep Tissue Massage.
"Deep tissue massage is a type of massage therapy that focuses on realigning deeper layers of muscles and connective tissue. It is especially helpful for chronic aches and pains and contracted areas such as stiff neck and upper back, low back pain, leg muscle tightness, and sore shoulders."
PLEASE NOTE: We at Graceful Touch in Rapid City have no direct affiliation with Element Massage. Instead, when we saw their explanation to this definition we thought that they thoroughly and effectively covered the definition leading us to share it with you here.
We would like to emphasize that Deep Tissue can be practiced in a variety of body areas like those pointed out above. I personally have experienced relief of headache concerns through Deep Tissue work and have personally had the privilege and opportunity of seeing a multiplicity of people restored to a non-pain life by using Deep Tissue techniques.
On that note, let's step into the first of the 3 topics that will be covered in this article.
Deep Tissue Massage For Back Pain And Beyond Benefits
To determine if Deep Tissue is right for you and yours here in Rapid City a look into massage benefits of this type of massage is required.
One of the key benefits is its ability to relieve pain and discomfort. However, far too many practitioners and clients make the connection that Deep Tissue massage must be painful for it to work. This is simply not true. In fact, it was the whole concept of not wanting to experience pain that kept me from accepting any type of massage.
Why would anyone want to subject themselves to pain?
Does Deep Tissue cause a couples massage receiver to experience pain?
More Details In Our couple spa massage therapist nearby Rapid City FAQ
It can, but it does not need to and there are things you can do to offset such situations without needing to walk away from your Therapists office in pain. We will cover more on this whole pain issue later in this article. The bottom line here is that it is not a requirement to experience pain from Deep Tissue for it to bring effective relief.
Does Deep Tissue Massage Massage Near Me Help Sore Muscles?
It depends.
On one side you have the experience of lactic acid being able to be removed from tissues which leads to muscle relief. This is especially the case after an invigorating workout. However, deep tissue massage can also be of major benefit for muscle tightness not related to exercise.
Are you among the numerous people that fight lower back pain?
Deep tissue can be a real-life savor that restores your pain-free existence.
However, if you are of the mind that getting Deep Tissue work can remove your need for stretching, exercise or hydration then you are missing the proverbial boat. Deep Tissue massage here in Rapid City or elsewhere works best in conjunction with making your body more mobile.
The take away here on Deep Tissue or with any form of massage would be that the more you do to work with the process the greater your benefit of the massage work being received will be.
How Often Should You Get A Deep Tissue Massage?
If you are here in Rapid City and have decided that you want to try a deep tissue massage one of the first questions you may be asking is if everything will be taken care of in the first visit.
Good news is that in many cases such can be the case.
However, considering that it has likely been quite some time since you've gotten into the position of needing deep tissue work it can also be a while before things begin to get better. What you want to watch for is a steady improvement within the process of massage therapy.
Can A Deep Tissue Massage Help You Lose Weight?
Here is a question I saw on Google recently and one that could be of interest to Rapid City residents wanting to lose weight.
Unfortunately, massage cannot help you to lose weight. Sorry about that.
However, massage can relieve pain and reduce cellulitis thus making the process of losing weight easier for you to accomplish. Massage can also allow your skin to become supple and firm so that you continue looking your best in the process of losing weight.
So, while you will not take off inches as a direct result of receiving a massage. Not hurting while exercising can empower you to achieve the desired results. Therefore, in an indirect way massage can be a benefit to the weight loss process.
What Are Deep Tissue Massage Side Effects?
Having identified the advantages of Deep Tissue massage here in Rapid City is now time to turn to a review of the side effects. Yes, there can be reasons you may not want to have a deep tissue massage which includes your own health conditions.
It is best to speak with your Massage Therapist about any concerns as it relates to health and wellness. Some illnesses and diseases have a direct contraindication to deep tissue massage.
NOTE: Contraindication means advisements not to receive such treatments because of a condition.
Along with these contraindications, there are side effects that you need to be aware of before receiving a deep tissue massage.
What Are the Side Effects of a Deep Tissue Massage?
Would you believe pain to be among the side effects that deep tissue massage can cause?
This can be especially true within the first few treatments.
Why?
Many reasons which include the fact that if this is a first-time treatment your body is not used to receiving this type of work and thus is responding accordingly. When you work out for the first time you may be sore afterward. That doesn't mean you shouldn't workout or exercise but rather the process is something that you need to go through to achieve a better you. It is the same with massage, especially when dealing with Deep Tissue.
This does not mean that Rapid City residents should avoid massage but rather that you need to be aware of what can happen as your body responds to the positive treatment processes.
Along with your body awareness, your Therapist should also realize the process involved and treat accordingly. This is one of our own specialties as we put listening to clients at the very top of the list right where it belongs. As you guide the pressure levels of our touch you will find more and more benefit being received for you.
Other side effects that can be received from deep tissue massage include:
Headaches
Migraines
Fatigue
Sleepiness
Inflammation
Nausea
Deep tissue massage is not meant to be a relaxation process but rather therapy. When going through therapy you need to realize that it can come with unpleasant side effects, but the result is that you step away from the pain that you have been experiencing. To that end, we believe Deep Tissue massage is of great benefit to South Dakota residents everywhere including those living right here in Rapid City.
Why Am I So Sore After A Deep Tissue Massage?
Many people ask this question and while we have already provided some answers to it, we believe it to be so important that we cover it in detail here.
When you do an intense workout, you are likely going to be sore the next day and maybe even two. Especially if you haven't been exercising that part of your body in the recent past.
Deep Tissue massage is a different type of workout for your body. As such it is quite normal for your to be sore even for a couple of days afterward. As your body responds to the healing touch of Deep Tissue massage you will find that both the sore muscles experienced from the massage and the pain that you are wanting to be removed can take place.
NOTE: It may not be on the first massage as therapy of any sort is a process. That therapy includes when you receive Deep Tissue treatments in Rapid City, SD.
Do You Understand Deep Tissue Massage Pain?
While we have covered a variety of questions related to Deep Tissue massage there are a couple of points that I would like to restress before closing this article.
First, do deep tissue massages release toxins in the body?
The common thought among Massage Therapist is that this indeed does happen. There are those within the industry who question the reality of such a notion. However, in my opinion, the answer would be yes.
Even if such is not the case flushing your body with water after a massage is a really good idea. In fact, keeping yourself hydrated always has extreme advantages for your health and wellbeing.
If it is indeed the case that Deep Tissue massage releases toxins into the body, then finding yourself drinking plenty of water is highly advisable. On the other hand, if toxins are not released this does not mean that you should reduce or avoid the consumption of water.
Why Do Deep Tissue Massages Hurt?
If you find that Deep Tissue massage causes pain, you may want to speak with your Rapid City Massage Therapist about such concerns. While not all pain is bad if your Therapist is working deeper than you anticipated it is highly advisable that you let them know so they can adjust to your comfort level on and off the table.
If you find pain during the session with your Massage Therapist, it should dissipate relatively quickly within only a few minutes leaving a wake of relief in its place. However, if the pain remains or even gets worse then you may find it necessary to seek the counsel of another Therapist. That said, it can take a few sessions for deeper level issues to begin to resolve themselves.
Bottom line here and throughout this Rapid City Deep Tissue massage article is that the more open you are with your Massage Therapist the greater empowerment they will have to deliver the exact treatment you really need.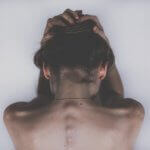 If you listen to other Massage Therapists it is because the pain and discomfort releases the muscles which causes the recipient to be in far greater pain 😢 than when they arrived at the office. Sound familiar?
We at Graceful Touch massage therapy respectfully disagree with others who take this position. Apparently, so do many of our clients. In fact, there are so many that take such a position that they run to the hills when they hear the words Deep Tissue massage.
GOOGLE REVIEW:
I've had Massage Therapists work with me in the past. Most offer a nice massage but not as informatively friendly as what I experience from Guy at Graceful Touch. Not only do I find his approach to be quite thorough yet without unnecessary pain: but he also educates me as to why he is doing what he is doing. When it comes to muscle therapy I appreciate a knowledgable person that I can trust like Guy – Susan
Truth be told we have 65+ 5-star reviews on Google because of the approach we take which we believe to be far more affective and without the unnecessary painful side effects.
What are the benefits 🌟 of deep tissue massage?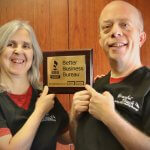 The purposes of Deep Tissue style massage which we at Graceful Touch ☎️ Muscle Therapy are many.
Here's just some of the benefits our clients experience.
* Relief from chronic pain
* Reduction in lower back strain
* Increased mobility
* Injury recovery (e.g. falls, whiplash)
* Postural corrections
* Muscle tension release
* Sciatica relief
* Pirifomis comfort
* Easing Fibromyalgia discomfort
Apparently our approach is working…
GOOGLE REVIEW:
I was amazed ! The massage I received was proof how tense our muscles can become without us even realizing it. Afterwards I could immediately tell how comfortable and relaxed my lower neck muscles felt. A huge difference ! I have had massages in the past but none were as comfortable and results lasting as long as this one. The results were outstanding. – Candace
WHAT HAPPENS WHEN YOU GET A DEEP TISSUE 😬 MASSAGE?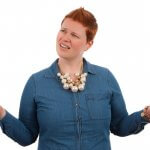 According to what we 👂 our clients report from others a great deal of discomfort and pain which can last 2 or 3 days in length.
We find this completely unacceptable. Why would anyone opt into paying to be in even worse pain than when they came in? Our people are saying something entirely different about Graceful Touch massage therapy.
GOOGLE REVIEW:
I have been getting massages for twenty years, in four states. Guy and Irene give me the best massages I have ever had. They are so conscientious, professional, and thorough. I have a lot of pain in my neck and low back. Irene is able to relax my muscles using messages to give me relief. I recommend them to everyone. – Jeanette
It is because we target making results happen without overextending the muscle and thus take the entire process to the next level and beyond for all our clients.
WHAT ARE THE SIDE EFFECTS 😧 OF A DEEP TISSUE MASSAGE?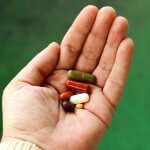 Because of the Deep Tissue massage approach taken by many the following 4 side effects are definitely possible. However with the Muscle Therapy approach taken by Graceful Touch many of these risks are significantly reduced 🛑 if not altogether eliminated.
FRACTURE: By overextending the muscle you can actually adversely affect the bone even to the point of causing a fracture.
TISSUE TEARS: Another problem with excessive pressure is tearing of related tissues leaving the muscles damaged after the massage.
BLOOD CLOTS: Not only can they be created by an excessive massage but they can also be released into the body thus flowing to such danger points as the skull and the heart.
NEGATIVE EXPERIENCE: If any of the above take place as a result of your massage the entire experience is ruined leaving you with a bad taste in your mouth when it comes to massage therapy.
Because these topics are not what we at Graceful Touch want any of our clients to experience we bring an entirely different massage to the table that works with your muscles right where they are at.
HOW OFTEN ⌛ SHOULD YOU GET DEEP TISSUE MASSAGE?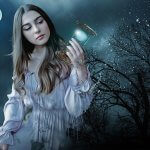 Within a true Deep Tissue massage the recommendation is 6 to 8 weeks. There is a lot of stress and strain put on the body and it needs to recover.
However, when it comes to Muscle Therapy people are able to come in as often as they like. Most of our repeat 🔁 customers choose a weekly option.
The reason for the discrepancy is that unlike the traditional Deep Tissue massage Muscle Therapy at Graceful Touch does not push the muscle beyond where it is at but rather works with it right where it is at. Our results appear to be far greater and clients aren't leaving our office in excessive pain.
Is deep tissue massage safe? 👌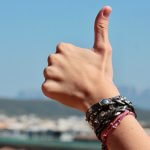 If you haven't caught the general trend here based on our other answers then please 🙏 know that we do not believe traditional Deep Tissue massage to be safe or effective.
On the other hand, Muscle Therapy is very safe because we are not requiring your muscles to be hyperextended into positions that they weren't meant to go into in the first place.
Can deep tissue massage cause damage? ☹️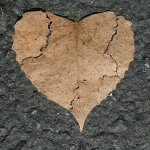 Please review all my other answers and you will very much get the idea 💡 that we at Graceful Touch do not believe Deep Tissue massage is safe and will cause damage. Conversly, Muscle Therapy massage is completely safe and will not bring excessive or unnecessary pain.
The following two tabs change content below.
Guy is a dedicated vegan, who prefers natural remedies to treat root causes of physiological problems, instead of turning to medication to merely treat symptoms. When he learned in December 2017 he was suffering from high blood pressure (hypertension), he turned to massage as a potential answer for his problem. Rather than engage massage as a client, Guy chose to become a massage practitioner and enrolled in the Black Hills School of Massage in Hermosa, SD. He is now licensed to provide Swedish, Deep Tissue and Trigger Point massage among other modalities. He, and his wife Irene who is also a massage practitioner, have joined forces with the Fountain of Youth Waterstore in Rapid City where they provide clients with comforting relief from body aches and pains. Be sure to ask Guy what happened with his blood pressure when you see him for your initial treatment session.
Latest posts by LMT Guy Siverson (see all)