Do you enjoy essential oils?
Have you tried the Essential Oil Raindrop Technique® from Graceful Touch in Rapid City?
Here is a 5-minute detailed description of the Essential Oil Raindrop treatment process.
First off, the foundation of this treatment revolves around essential oils.
What are essential oils?
"A natural oil typically obtained by distillation and having the characteristic fragrance of the plant or other source from which it is extracted."

Google (author unknown)
What is the Raindrop Technique?
Combining essential oil aromatherapy & massage on a person's feet and spine. Overall benefits of the Essential Oil Raindrop Technique include but are not limited to body balance and relaxation.

Drekberg.com
10 Powerful Benefits of Essential Oil Raindrop Technique for Rapid City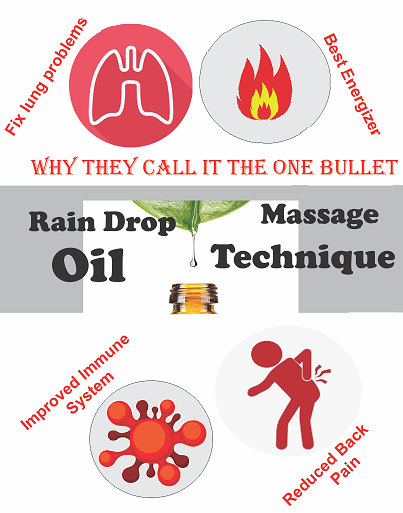 The following includes 10 benefits people receive from the Raindrop Technique which is done with essential oils.
Energizes your mind so you can think and reason better.
Reduces undesirable pain and discomfort.
Protects from pathogens and other disease-producing viruses.
Improves circulation increasing a healthy flow of lymph and blood vessels.
It decreases tension, stress, and anxiety while increasing relaxation.
Promotes respiratory function so your lungs can more effectively distribute oxygen throughout your body.
Structural alignment assistance that leaves your body feeling great.
Decreases inflammation that can lead to disease conditions.
Strengthens immune support by enhancing your overall bodily well-being.
Enhances your body's vigor and energy levels.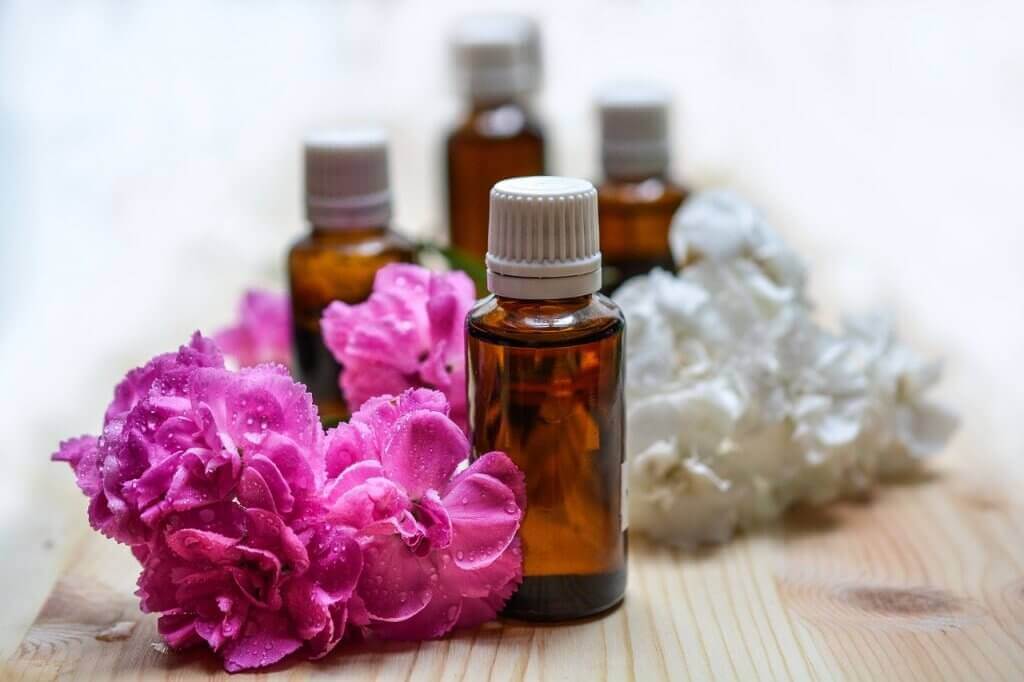 This is by no means an exhaustive list of the benefits one can experience from our Rapid City Essential Oil Raindrop Technique though it does involve some important ones to consider. With Graceful you can further enhance the results of this treatment by making it part of your Rapid City Couples Massage therapy.
"Raindrop Therapy is a truly remarkable procedure that combines a variety of energy and natural modalities. Developed by D. Gary Young in the 1980's, it includes the use of several anti-bacterial essential oils, (both as aromatics and as direct topical agents), effleurage massage through a series of specific techniques for spinal muscles, and moist heat via warm compress. Since its development over 20 years ago, it has brought relief to thousands suffering from chronic back pain and has saved many from expensive procedures."

Excerpt from: D. Gary Young, ND
10 Oils Used in Essential Oil Raindrop Treatment
Following are a list of oils used within this process though there is a variance of their order delivered to the feet compared to that of the spine and back.
Valor: Provides overall balance and attunement.
Oregano: Anti-bacterial oil that enhances your immune response.
Thyme: Anti-bacterial support for heart, liver and kidney well-being.
Basil: Anti-viral, anti-bacterial & anti-spasmodic essential oil that can reduce mental fatigue.
Marjoram: Provides support for nervous and cardiovascular systems by increasing bodily relaxation of joint and muscle discomfort.
Cypress: Clears toxins from your body while increasing circulation.
Wintergreen: Anti-inflammatory oil which can be used as a painkiller to address the injury.
Peppermint: Encourages proper digestion while relieving pain and discomfort from migraines and headaches.
Aroma Siez: Basil, marjoram, cypress & lavender are blended to alleviate pain and discomfort from muscle stress, injury, and fatigue while reducing trouble with poor circulation.
Ortho Ease: Includes 9 essential and 5 vegetable oils in this blend of massage oils.
"The benefits of Raindrop Treatment go well beyond the physical benefits of massage. Indeed, it can help improve every aspect of life, physically, mentally and emotionally, often relieving a variety of issues in a single treatment. Raindrop Treatment can not only help relieve pain and restore immediate physical well-being, but it can set in motion healing processes that will last for weeks or even months."

Excerpt from: Dr. Leanne Deardeuff
Rapid City Essential Oil Raindrop Technique Caution
On occasion we find a client coming in for one session and expecting miracles. While much can be gained from a single raindrop treatment it would be setting false hopes to suggest that in one session your life will be changed forever. Just as with other massage therapy techniques the raindrop treatment is best approached within a series of sessions rather than one.
However, even within a series, while much can be gained the raindrop technique is not a magic bullet that will cure all your issues. Instead, it should be approached as part of a balanced lifestyle with other elements including such factors as:
Proper amounts of sunlight.
Good hydration techniques.
Nutritional eating strategies.
Regular amounts of exercise.
Deep breathing routines.
And more.
The more you do aid your body in recovery and maintenance the more your body will do to provide you with the long and healthy life you desire and deserve.
As with any treatment process, if you believe there to be extenuating circumstances that would preclude receiving an Essential Oil Raindrop Technique treatment please check with your doctor prior to securing this service.
The following two tabs change content below.
Guy is a dedicated vegan, who prefers natural remedies to treat root causes of physiological problems, instead of turning to medication to merely treat symptoms. When he learned in December 2017 he was suffering from high blood pressure (hypertension), he turned to massage as a potential answer for his problem. Rather than engage massage as a client, Guy chose to become a massage practitioner and enrolled in the Black Hills School of Massage in Hermosa, SD. He is now licensed to provide Swedish, Deep Tissue and Trigger Point massage among other modalities. He, and his wife Irene who is also a massage practitioner, have joined forces with the Fountain of Youth Waterstore in Rapid City where they provide clients with comforting relief from body aches and pains. Be sure to ask Guy what happened with his blood pressure when you see him for your initial treatment session.
Latest posts by LMT Guy Siverson (see all)