Essential oil massage can be compared to a Swedish massage but using essential oil. Essential oils are extracted from plants and are highly concentrated. essential oil massage is considered beneficial because your body inhales it through the skin thus creating a relaxation effect.
The limbic system which is part of the brain responds to inhaled essential oil by enhancing your emotions. Essential oil massage in Rapid city has become very popular because of the many benefits attached to it.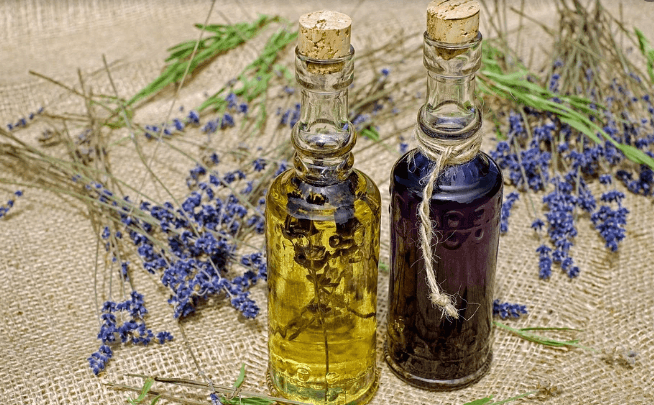 Some of the known benefits include:
Calming effect: Got from geranium, Chamomile, and lavender oil.
Decongestion: Got from tea tree, pine, and eucalyptus oil.
Energizing: Got from rosemary oil.
Uplifting: Got from neroli, rose, clary sage, and Ylang-ylang oil.
There are several types of massage oils that can be used during essential oil massage but here are the common ones
Valor: Provides overall balance and attunement.
Oregano: Anti-bacterial oil that enhances your immune response.
Thyme: Anti-bacterial support for heart, liver and kidney well-being.
Basil: Anti-viral, anti-bacterial & anti-spasmodic essential oil that can reduce mental fatigue.
Marjoram: Provides support for nervous and cardiovascular systems by increasing bodily relaxation of joint and muscle discomfort.
Cypress: Clears toxins from your body while increasing circulation.
Wintergreen: Anti-inflammatory oil which can be used as a painkiller to address the injury.
Peppermint: Encourages proper digestion while relieving pain and discomfort from migraines and headaches.
Aroma Siez: Basil, marjoram, cypress & lavender are blended to alleviate pain and discomfort from muscle stress, injury, and fatigue while reducing trouble with poor circulation.
Ortho Ease: Includes 9 essential and 5 vegetable oils in this blend of massage oils.
Massage oil can be used in different ways but to be sure you are on the safe side you can apply the following tips

• Choose an essential oil based on your needs. For example, you might choose a citrusy scent for boosting your mood, lavender for relaxation, or eucalyptus for pain management.
• Decide whether you want the oil diffused or applied directly to your skin during your massage. If you have any known sensitivities to a particular oil, it's best to steer clear and choose something else.
• Don't go to your massage on a full stomach — this could cause stomach upset during and after your session.
• Do drink water before and immediately after your massage and consider having a snack.
• Take a warm shower after your massage. This helps remove any oils left on your skin.
Your massage therapist is also your first source for questions about an aromatherapy massage experience. They should be able to recommend specific essential oils, and discuss what product and techniques they would use based on your needs.

Your nearby essential oil massage therapist should take your health history before deciding on the right essential oil to use. For people living with some allergic conditions, it is important consulting your doctor to ensure you are safe. Graceful Touch is always keen to take the clients' health background before conducting any massage to ensure safety.
If your nearest essential oil massage therapist is Graceful Touch, consider yourself lucky because you are sure of quality massage. Graceful Touch address is 756 Earleen #A or you can also contact us via phone at 605-574-1998.
Closing thoughts
Before searching for an essential oil massage near me, you should consult your doctor if you are pregnant or breastfeeding. Massage is generally good and it has many health benefits but always ensure you get it from a licensed massage therapist. A trained therapist can tell a message that is right for you and so you are assured of your safety.
The following two tabs change content below.
Guy is a dedicated vegan, who prefers natural remedies to treat root causes of physiological problems, instead of turning to medication to merely treat symptoms. When he learned in December 2017 he was suffering from high blood pressure (hypertension), he turned to massage as a potential answer for his problem. Rather than engage massage as a client, Guy chose to become a massage practitioner and enrolled in the Black Hills School of Massage in Hermosa, SD. He is now licensed to provide Swedish, Deep Tissue and Trigger Point massage among other modalities. He, and his wife Irene who is also a massage practitioner, have joined forces with the Fountain of Youth Waterstore in Rapid City where they provide clients with comforting relief from body aches and pains. Be sure to ask Guy what happened with his blood pressure when you see him for your initial treatment session.
Latest posts by LMT Guy Siverson (see all)