Not every kind of massage you receive will be the same. Depending on the different reasons you get a massage, you will come to realize that different therapies and therapists work better for you than others do. After learning what you like best, it should be easier for you to pick the right ones.
TABLE OF CONTENTS FOR THE RIGHT MASSAGE THERAPIST
Top Reasons for Getting a Massage
Common Types of Massage
Finding the Right Therapist: Advice from Industry Experts
Concluding Thoughts
Featured Massage Therapy Experts
Edan Harari, LMT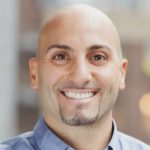 Edan Harari, LMT, OMT
Candace J. Heer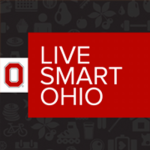 Candace J. Heer:
Ohio State University
Paul Ingraham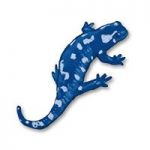 Paul Ingraham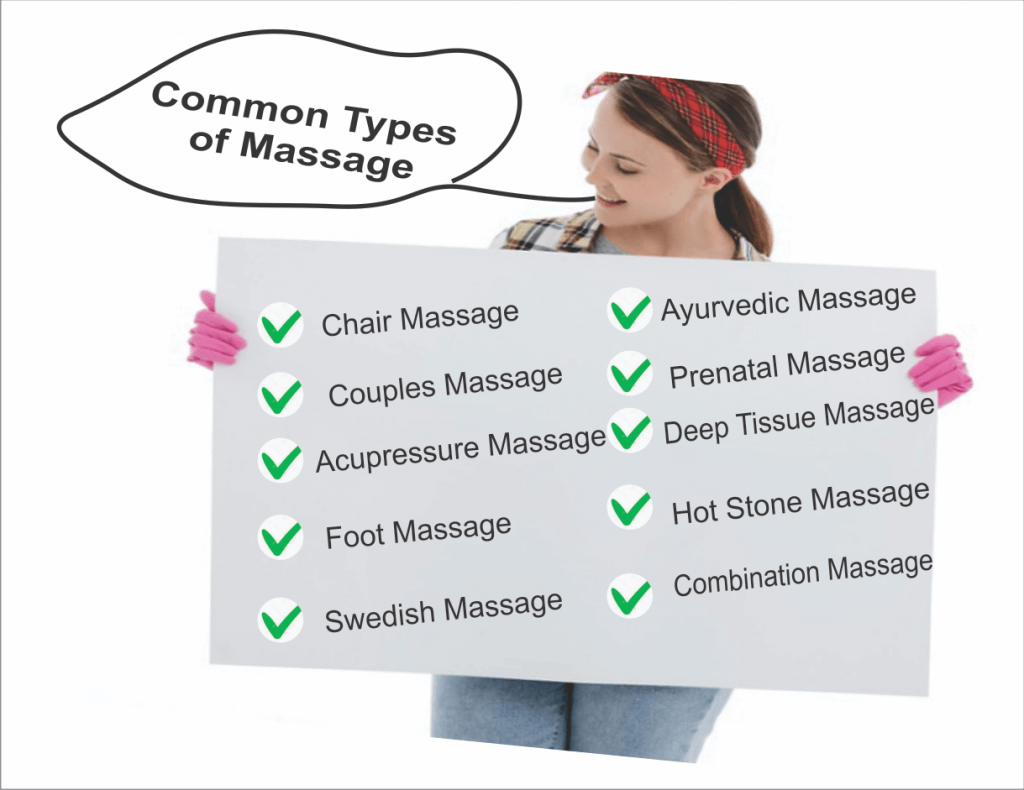 Top Reasons for Getting a Massage
But why do people get a massage? Essentially, there are many reasons why you might book an appointment with a massage therapist. These reasons include but are not always limited to:
For Relaxation
If you are feeling stressed or you simply need to relax, top massage therapists recommend that you either get a hot stone massage or you opt for the more regularly given Swedish massage.
To Ease Muscle Tension
Some massage therapies, such as deep tissue massage, are useful for people with chronic muscle tension. This type of massage is similar to the Swedish. However, it uses greater pressure to relax your muscles and ease any tension you might be feeling. Most deep tissue massage therapists will also focus on kneading and massaging the tendons – the protective layer on your muscles – as well as the deepest muscle tissue layers.
Even going for a single deep tissue massage session has been known to lead to a drop in blood pressure. This session could also trigger the release of serotonin and oxytocin – chemicals in the brain that are responsible for improving mood.
Alternatively, you could also go about craniosacral therapy – another form of massage therapy that works well for easing and releasing tension. This massage will focus on your face and skull, as well as your pelvis and spin. However, it is unlike the deep tissue massage in the sense that it uses lighter touches.
To Find Healing
While suffering from minor illnesses – such as a headache or flu – you might want to consider going for reflexology. This type of massage uses techniques that are focused on massaging the different reflexology points at the sole of the feet. These points correspond directly to different parts of the body. As such, reflexology is highly recommended by most massage therapists and other body care experts – and you should get it as regularly as you can manage.
To Relieve Pain
On the other hand, if you need help with your injuries or you are looking for relief from pain, there are different types of massages that you can go for. However, these massages are different in the sense that they are serious. As such, you should not wait to get pampered by them.
If you have pain in your muscles, for instance, the massage you get should address these pain by working on joints, overworked muscles, muscles you use repetitively, and any tension you are feeling.
To this end, a sports massage or a myofascial release massage might just be what you require. Myofascial release massage, in particular, will focus on the tissues or fascia surrounding your other tissues, organs, and muscles. In case the fascia is tense, all areas around it will feel the same pain. Therefore, this form of massage can help ease this pain.
A sports massage, on the other hand, uses a variety of active techniques. Therefore, you should expect to participate fully in the massage session. These techniques are designed to specifically address athletic and sports-related injuries.
Common Types of Massage
Before you learn how to find the massage therapy or therapist, it might help you to learn about the different types of massage that are used today. Consider the following:
Acupressure Massage
An acupressure massage is also known as acupuncture (but without the needles). It is another form of CTM that is used to remedy various ailments on the body by massaging certain points on your hands and feet.
Ayurvedic Massage
This type of massage uses ancient Indian remedies and medical practices. By so doing, it can effectively break down toxins in your body and remove them completely.
Chair Massage
Today, you can even invest in your own massage chair for your home, office, or just about anywhere else you would like to put it. These chairs are programmed to provide a wide variety of massage therapies but with the comfort and convenience of around the clock massage therapist that you can use when and as needed.
Combination Massage
If you ask for a combination massage, the therapist will use a wide variety of techniques to deliver a more effective and therapeutic experience for you. For instance, they might use a Swedish massage, reflexology, and acupressure if you need to relieve stress and tension.
Couples Massage
A couples massage involves two people and two massage therapists working together to ease tension and provide relief. This type of massage is considered one of the best ways to relax and let go with friends and partners.
Deep Tissue Massage
If you have painful knots all over your back and neck, you can count on a deep tissue massage. The therapist will work hard to break these knots down and provide you with the relief you need.
Foot Massage
A foot massage, on the other hand, is best designed for people who are constantly on their feet – or have been in the past few days, weeks, or months. This type of massage can alleviate your sore arches and soles so that your entire body starts feeling better – from the toes up to the top of your head.
Hot Stone Massage
A hot stone massage works well for anyone who likes some heat therapy alongside their massage. This form of therapy will make use of heated stones to warm the muscles and – later – relax your body.
Lymphatic Massage
A Lymphatic massage is designed to stimulate the lymphatic system of the body – that is your plumbing system, to use layman's terms.
Medical Massage
A medical massage, as you can imagine, is given under the recommendation of a doctor. In many cases, these types of massages are useful for injury recovery and chronic pain relief. They are also prescribed by physicians.
Motion
Reflexology uses motion and other ancient healing techniques from TCM (or Traditional Chinese Medicine) to relieve a wide variety of ailments that you might be struggling with.
Myofascial Release Massage
A myofascial release massage, as the name suggests, is designed to relax the fascia. With this type of massage, the therapist will elongate and stretch your deep muscle tissue. In the process, they could potentially increase both your circulation and your range of motion.
Prenatal Massage
If you are a mom-to-be, a prenatal massage might be the right choice for you. In many cases, this massage therapy would be customized to fit your needs and preferences. It works best for expectant mothers.
Shiatsu Massage
A shiatsu massage, on the other hand, is a full body experience. The massage therapist will place pressure all along the meridians with the aim of releasing any pain and tension you might be feeling.
Sports Massage
Sports massages are best suited for people who are physically active, athletic, and sporty. With one, you should be able to increase your flexibility and agility while reducing your risk of injury while out on the field.
Swedish Massage
If you need a relaxing massage, then you might want to go for a Swedish massage. It is the standard practice at many spas – and many people like the environment that it comes with – lush music playing in the background and sweet smelling oils and fragrances to accompany the therapy.
Thai Massage
A Thai massage is a mix of massage and yoga. The therapists will typically use different parts of their bodies to relax and stretch your body.
Therapeutic Massage
All of these massages can be described as therapeutic – some more than others. As such, you can be sure that one of the best way to give yourself some therapy would be to choose from any massage type. They will all serve to reduce any minor pain and discomfort that you might be feeling in your body.
Trigger Point Massage
A trigger point massage uses a highly targeted massage approach. In particular, the therapist will place their direct focus on releasing all your tight knots as well as alleviating the pain that caused or was caused by these knots.
Finding the Right Massage Therapist
With so many options on the market today, you might have a hard time finding the right massage therapist to help you find relief from pain, tension, and other minor ailments.
If you have been looking for a good massage therapist, you might have noticed that it is not as easy as most people assume. As such, this guide can help you find the right option for you. It is based on advice from the direct expertise and experience of some well-known massage therapists in the industry.
Edan Harari, LMT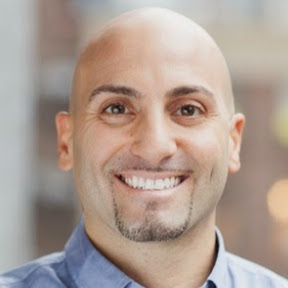 WEBSITES
SOCIAL MEDIA
Edan Harari says that finding the right therapist for you will require that you:
Be as high maintenance as you can possibly be; this means that you need to express your needs and preferences – as politely as you can manage – and move on from any therapist who does not respond to your needs respectfully
Check the sign to see if they offer a medical massage or a sports massage; all these are good signs that you are about to get involved in a highly professional massage experience
Choose massage therapists who have been through classic massage texts
Continue with the therapy session only if it is going well for you; in many cases, you should experience some progress after 3 to 5 appointments
Look for massage therapists with credentials; although this does not guarantee that you will get the best massage for you, it might still improve your odds of finding one
Shop around and stay patient; you will go through many therapists before finding the best one for you.
Steer clear of any therapist who trashes talks modern mainstream medicine or anyone who has been trying to push classic quackery – like anti-vaccination
Train the therapist on your body, needs, and preferences
Candace J. Heer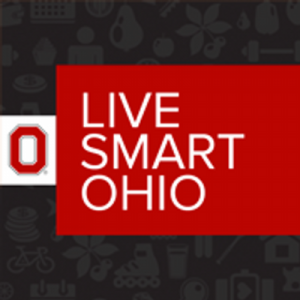 Family and Consumer Sciences Educator, Ohio State University
Website
Social Media
While shopping for the right massage therapist – especially online – you need to differentiate between a good looking one and a good one. That said, you should know that it is hard to find good massage therapy that will have you swooning for days.
Even so, getting massage is like having pizza – even when it is not the best, it is still better than none. However, when you need competent, professional help to deal with your pain, it might be better to bring up your standards. It is at this point that you might start noticing that many therapeutic masseurs are not the best on the market.
As far as possible, therefore, you may want to ensure that your massage therapy does not involve the following:
Being ignored
Excessive pressure
Excessive talking on the part of the therapist
Not enough pressure
Painful experiences
Poor customer service
Skin deep massages
Unsatisfactory experiences
Paul Ingraham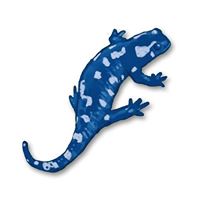 Website
Social Media
To protect yourself from all these negative experiences, therefore, you might want to give your therapist a short interview. This way, you will learn more about how and where they were trained, why they picked this line of work and all the credentials that they have to show for their career. It would also help if they could inform you about why they aspire to provide these medically useful treatments and therapies.
Today, most people have a hard time finding the right therapist because:
Certification and training standards vary from one part of the world to the other – and are completely nonexistent in some provinces and states in North America
Private and public insurance for massage is still a bit sketchy and unreliable
Some therapists are too preoccupied with techniques that are of dubious value
The profession sometimes attracts people with some belief systems that are inconsistent with professional medical science
The turnover in the industry is among the highest because many therapists eventually burn out with hand and arm injuries before they get more skillful, confident, and season
Concluding Thoughts
Overall, finding the right massage therapy and the therapist will take some time. You will have to go through different experiences – both good and bad – before you finally find the perfect "massage home" for you. By then, however, you will learn why it was all worth it in the first place.
The following two tabs change content below.
Guy is a dedicated vegan, who prefers natural remedies to treat root causes of physiological problems, instead of turning to medication to merely treat symptoms. When he learned in December 2017 he was suffering from high blood pressure (hypertension), he turned to massage as a potential answer for his problem. Rather than engage massage as a client, Guy chose to become a massage practitioner and enrolled in the Black Hills School of Massage in Hermosa, SD. He is now licensed to provide Swedish, Deep Tissue and Trigger Point massage among other modalities. He, and his wife Irene who is also a massage practitioner, have joined forces with the Fountain of Youth Waterstore in Rapid City where they provide clients with comforting relief from body aches and pains. Be sure to ask Guy what happened with his blood pressure when you see him for your initial treatment session.
Latest posts by LMT Guy Siverson (see all)