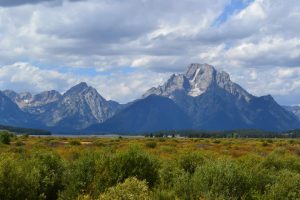 Thanks for asking for the rest of the story about facing dehydration.
To recap.
This was the first day of a 1600 mile solo bike ride.
I'd never done anything like this before.
And…
I just turned 50.
Many things had happened this year of my life. Not the least of which was my first wife having a heart attack at work and dying earlier in the summer.
I share more of the details of that story and my subsequent being barred from attending her funeral here:
What is something you can't have?
Dehydration And My 1600 Mile Bike Ride
In this story, I am on a long-distance bike ride with a super huge problem.
I was out of water.
It was the middle of August.
Hot.
Burning hot.
I was clearly experiencing dehydration.
The worst fires that Idaho had in numerous years happened this year.
The year of my 1600 mile bike ride all over the Idaho mountain passes and state.
That at least was the plan.
Presently I was out of water and dehydration was setting in.
It was hot.
And I was getting dizzy.
Fatigued.
Confused.
All of which were not making me the least bit happy.
To make matters worse, this was just the first day of my 7-week ride.
I had thought I found relief only to find my oasis closed.
The bottom line, I was in trouble.
Serious trouble.
To read this story from the start, go here:
==> https://www.facebook.com/GracefulTouchSD/photos/a.2178965172426092/2318240475165227/?type=3&theater
Let's continue.
How One Simple Act Of Kindness Likely Saved My Life
I got back on my bike.
I locked my feet into their clips.
Prepared to continue down the road.
Then I saw it.
A car.
Not just any car mind you.
But it was a car out in the middle of what I would define as nowhere.
The car was not my wife driving by which I had been hoping for.
Now was it the sag wagon that was also known as my rescue car.
Not that car.
This car was just parked on the side of the road.
It did, however, have an official look to it.
Someone was in it.
They were wearing a uniform.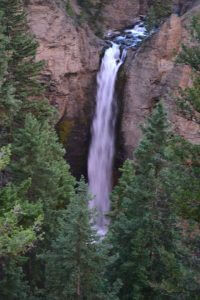 Someone that might be able to help.
How did I know?
I didn't know.
But I was hopeful.
In part because of possible human connection.
But mostly because of the bubble lights up on top of their vehicle.
I approached.
I waved my hand to get the officer's attention.
He rolled down his window.
I explained my trouble.
He could have done many things.
What he did, enhanced my confidence in law enforcement.
He exited his vehicle.
Opened his trunk.
Got into his own lunch supply.
Found his water.
And…
Refilled my bottle.
Which brought relief to my very dehydrated body.
I drank.
My body responded very quickly.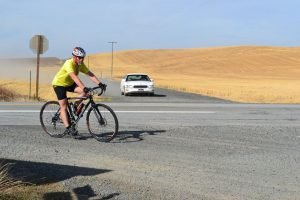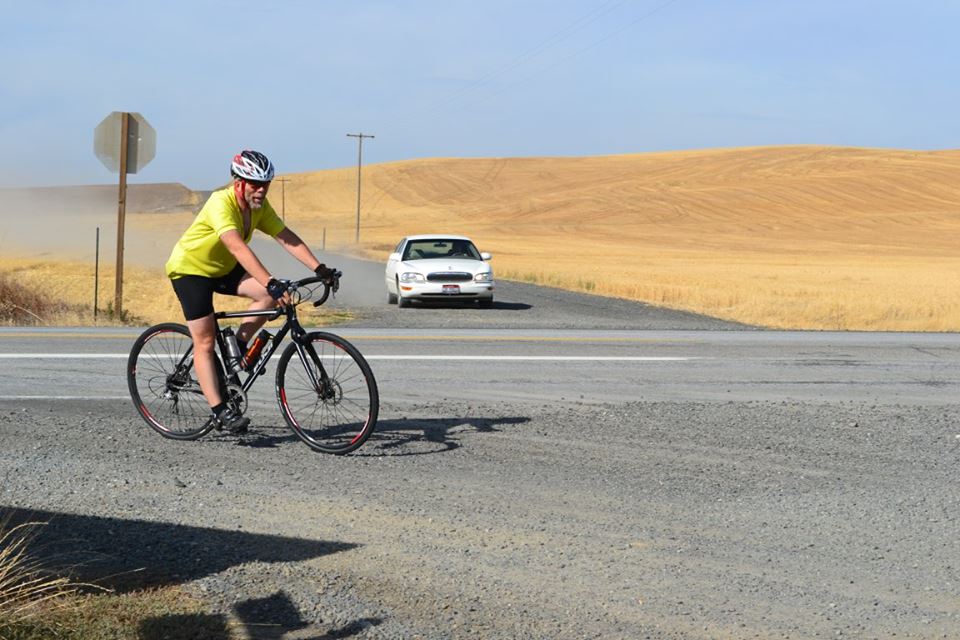 Dizzyness subsided.
Mental clarity returned.
Once again, I was ready to ride.
You can enjoy reading about my entire Faith Journey story here:
===> https://www.facebook.com/faithjourney2015
The good.
The bad.
The unexpected.
The unfortunate.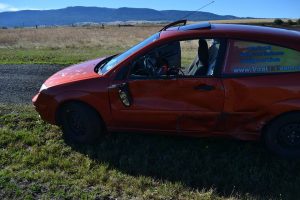 And the accident that almost ended my life.
Find everything on Facebook.
Right here:
===> https://www.facebook.com/faithjourney2015
I hope you enjoyed reading this part of my adventure.
I sure enjoyed writing it.
Before you go, may I ask one quick favor?
Would you show your support by sharing the following link from your own profile?
Here it is.
===> https://www.facebook.com/GracefulTouchSD/photos/a.2178965172426092/2318240475165227/?type=3&theater
Thanks in advance.
As you ride.
No matter if it is around town, long-distance or cross country.
Stay safe.
Hydrate.
Avoid dehydration.
That way, you too can enjoy your ride and perhaps live to write about it.
Dehydration kills.
Hydrate and live.
Guy Siverson
The following two tabs change content below.
Guy is a dedicated vegan, who prefers natural remedies to treat root causes of physiological problems, instead of turning to medication to merely treat symptoms. When he learned in December 2017 he was suffering from high blood pressure (hypertension), he turned to massage as a potential answer for his problem. Rather than engage massage as a client, Guy chose to become a massage practitioner and enrolled in the Black Hills School of Massage in Hermosa, SD. He is now licensed to provide Swedish, Deep Tissue and Trigger Point massage among other modalities. He, and his wife Irene who is also a massage practitioner, have joined forces with the Fountain of Youth Waterstore in Rapid City where they provide clients with comforting relief from body aches and pains. Be sure to ask Guy what happened with his blood pressure when you see him for your initial treatment session.
Latest posts by LMT Guy Siverson (see all)