When plumbing is your problem in Rapid City, you need a Plumber. That's why the services offered by plumbers in Rapid City remains critical.
Here are 10+ options to consider when needing to find your way out of a jam.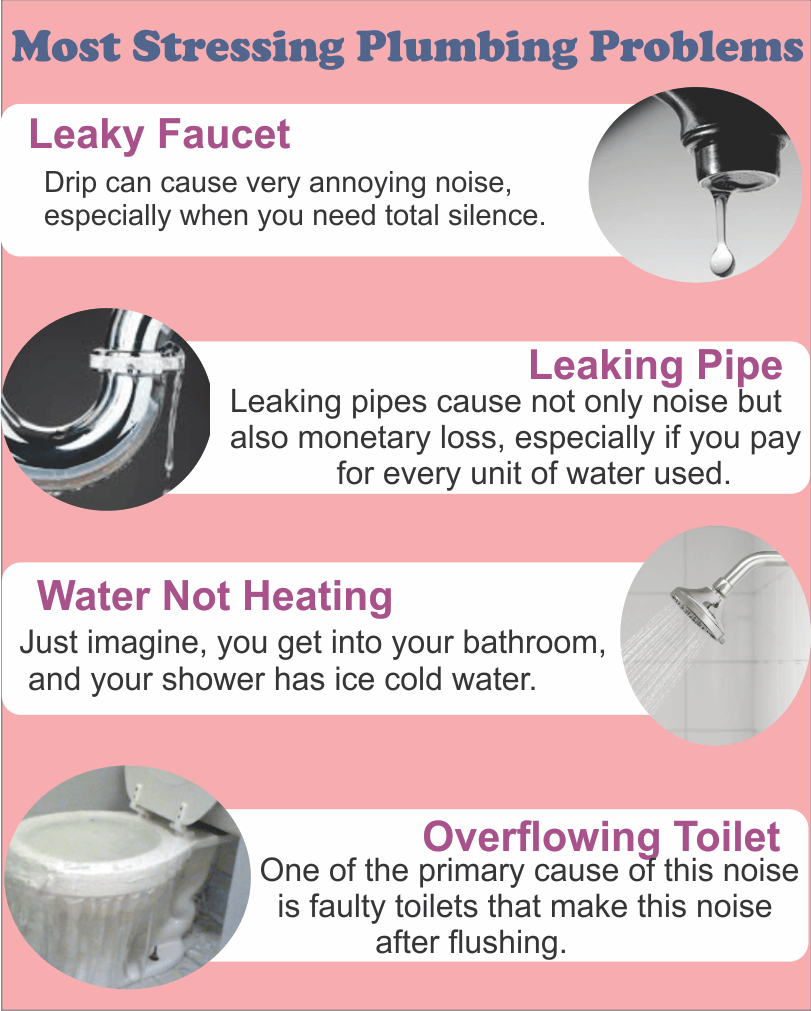 What You Need To Know About Plumbers in Rapid City Directory
Have you noticed how fast our world has become?
There doesn't appear to be signs of it slowing down anytime soon thanks to the digital revolution.
That's where your level of importance increases with this directory.
Simply put, things do not stay the same anymore. Plumbers come and go. Life is an ever-increasing perplexity of change.
Even so, according to one source there are never more than six degrees of separation between individuals. May I be so bold as to suggest that with the advent of social media we are even more connected than before?
That's where you come in.
If you see inaccurate data such as details that need to be updated. New arrivals needing to be added to the Plumber directory. Old details that are no longer valid. Or something else that would make this piece even more valuable in the eyes of Rapid City viewers.
Please comment on your findings below.
We will do cross-checks on your information provided and update our records accordingly.
Thanks in advance for your help.
Loyal Plumbing
ADDRESS: 3225 W Rapid St, Rapid City
CONTACT: (605) 939-3876
WEBSITE: Loyal Plumbing
FACEBOOK
Loyal plumbing remains one of the most reliable companies in Rapid City that install water systems. They mostly deal with water lines, heater repair, and water pressure. Their products have warrant meaning in case of a problem you can get a replacement.
Rapid Plumbing
ADDRESS: 3808 Sheridan Lake Rd, Rapid City
CONTACT: (605) 342-5392
WEBSITE: Rapid Plumbing
FACEBOOK

Rapid Plumbing is well known by RAPID City residence because of offering competitive prices to their clients. They have many years of experience when it comes to plumbing services and providing quality services. If you have any problems related to plumbing, you now have a great solution.
Midwestern Mechanical Rapid, Inc
ADDRESS: 1865 Samco Rd, Rapid City
CONTACT: (605) 250-04777
WEBSITE: Midwestern Mechanical Rapid, Inc
FACEBOOK

This team ensures you have a comfortable home by installing a stable water system. They can quickly fix water boilers, and their response time is almost instant. They can also install fire protection systems in your home
AAA Plumbing
ADDRESS: 1401 Oregon St, Rapid City
CONTACT: (605) 342-6066
WEBSITE: AAA Plumbing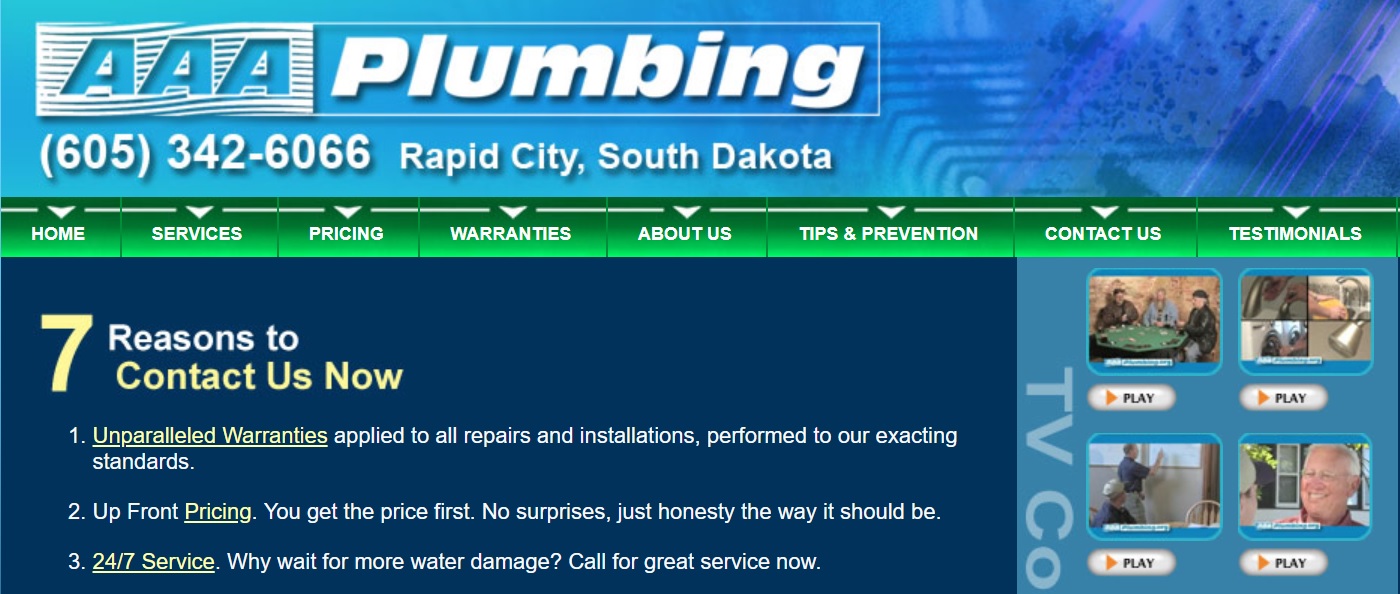 AAA plumbing was founded in 1989. Since then, the company has grown big, and they have offered plumbing solutions to a huge number of people in Rapid City. They always motivate their staff, thus ensuring they provide high-quality services to their clients.
Action Mechanical Inc
ADDRESS: 1856 Lombardy Dr, Rapid City
CONTACT: (605) 348-5212
WEBSITE: Action Mechanical Inc

This team remains a leader in Rapid City when it comes to installation of water heaters and other plumbing services. Their services are always customer-focused. Even though they offer quality services, their prices are friendly.
Plumbing Design & Installation
ADDRESS: 2740 Haines Ave, Rapid City
CONTACT: (605) 787-7473
WEBSITE: Plumbing Design & Installation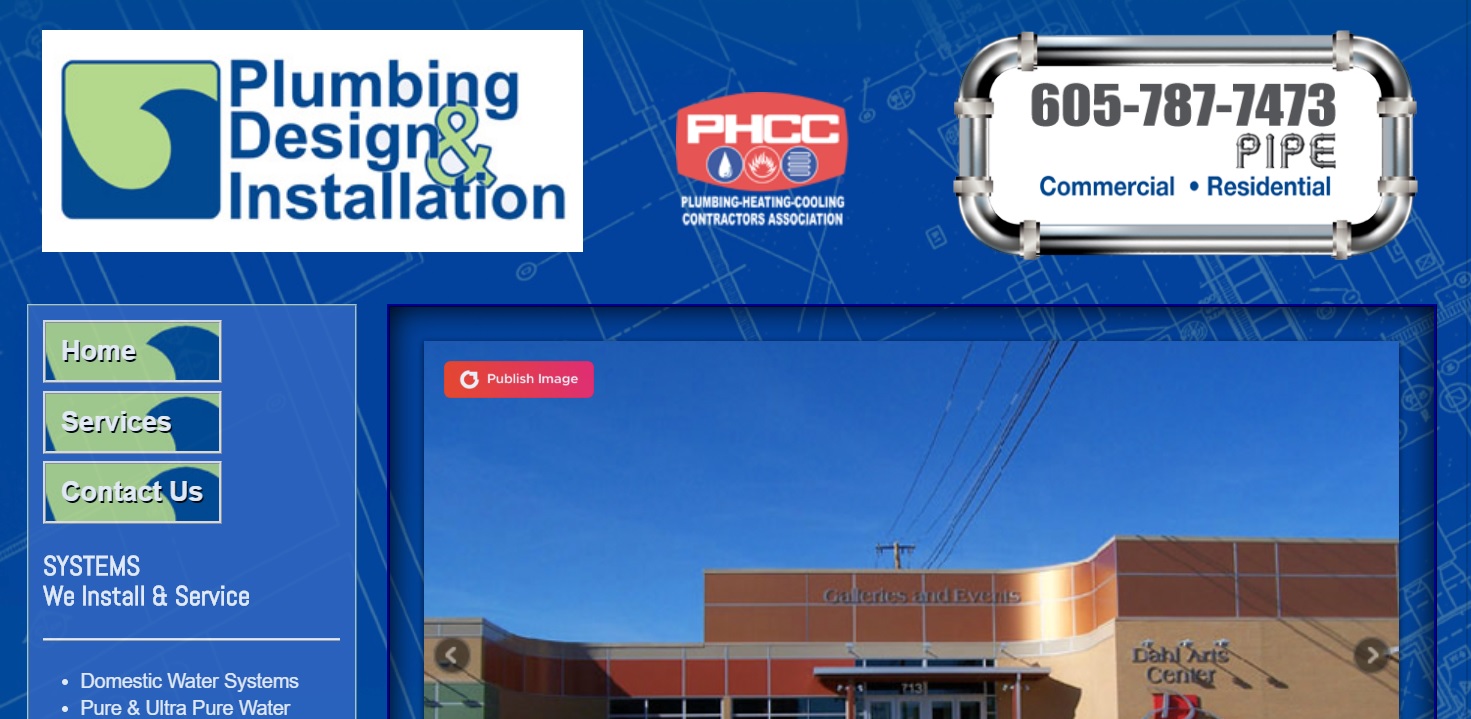 Steve Darling runs plumbing Design & Installation. He has been in the plumbing industry for over 20 years In Rapid City and other cities in USA. This experience, combined with other mechanical skills he has makes him stand out from the rest. You can seek his services, and you can be sure of the quality.
All Pro Plumbing
ADDRESS: 4112 Waterville Ct, Rapid City
CONTACT: (605) 381-6741
WEBSITE: All Pro Plumbing

Are you seeking for an expert who can repair your bathroom, install your sink, or renovate your water system? All Pro Plumber does precisely that, and their services are affordable. They can fix any plumbing problem in either your commercial or residential building on time.
Callahan Plumbing & Heating
ADDRESS: 3608 Powderhorn Dr, Rapid City
CONTACT:(605) 342-6104
WEBSITE: Callahan Plumbing & Heating

This team has worked very hard to ensure the people living in Rapid City and surrounding live a comfortable life. They offer premier air conditioning services as well as water heating solutions. They have been in operation since 1990, and so their experience is extensive.
Rapid Rooter
ADDRESS: 3219 Teewinot Dr, Rapid City
CONTACT: (605) 342-6669
WEBSITE: Rapid Rooter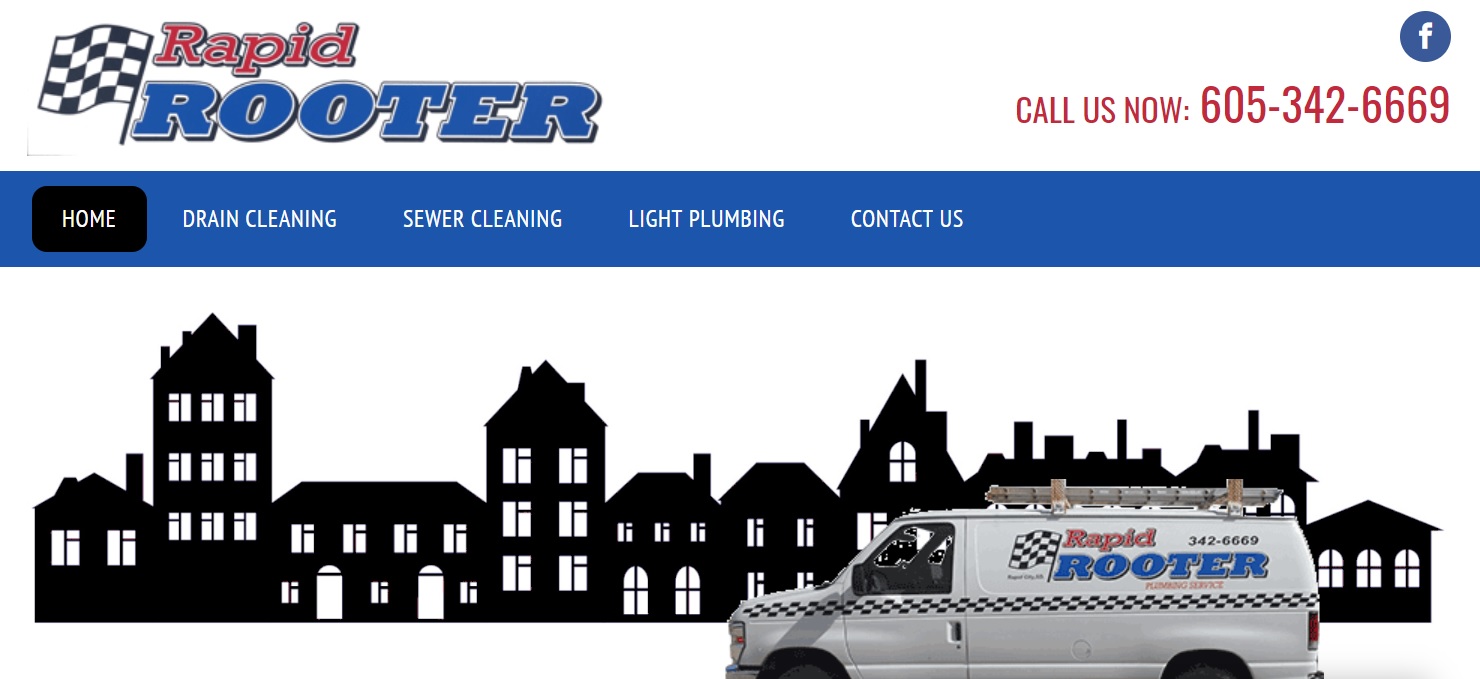 People prefer seeking services from people who offer a guarantee of several months or even years. This is why Rapid Rooter has proved to be a perfect choice when it comes to plumbing services in Rapid City. They are available on a 24-hour basis, and they can fix the clogged drainage system at any time.
Hughes Plumbing
ADDRESS: 1636 Fremont St, Rapid City
CONTACT:(605) 342-6104
FACEBOOK

Having a boiler problem or heating problems can stress you up. Hughes plumbers can get lid of your pain by fixing all your plumbing issues permanently. Experienced plumbers run the business, and you can be sure of quality services
American Plumbing Services
ADDRESS: 615 West Blvd, Rapid City
CONTACT: (605) 431-2022
WEBSITE: American Plumbing Services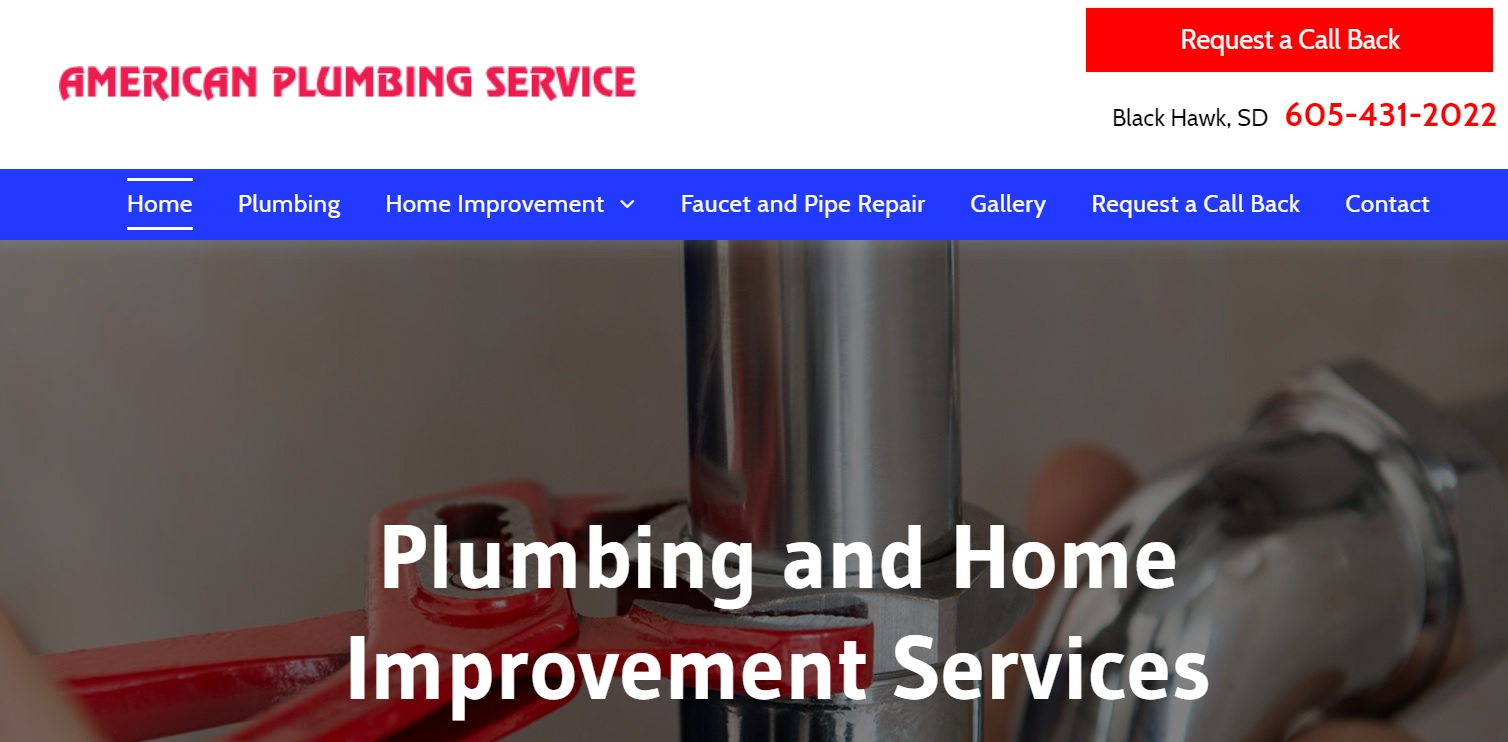 American plumbing team can fix water pressure problems, running toilets, or even leaky pipes. They specialize in repair and maintain ace, and every member of the team is a certified plumber. Their response time is commendable, and they have gained a lot of trust in Rapid City.
When Plumbing Trouble Arrives, Think Massage
These following 3 directories can help guide you in the right direction.
No one wants to stress over trouble with the pipes. That's why at times like these you need to find your relief via massage.
Not only can it calm the tension in your knotted muscles.
But…
It can increase your ability to relax despite what issues you may be facing.
Think about that as you check out the following 3 directories.
Most Stressing Plumbing Problems
Plumbing problems can easily cause stress to a household if not solved early enough. One of the top-ranked causes of stress is plumbing related problems. Homeowners may even seek help from a massage therapist after going through the pressure that is caused by these problems. This is because sometimes it can become very serious.
Homeowners tend to ignore plumbing systems, but whenever things go wrong, this becomes an emergency. Fortunately, these problems can be prevented if the right measures are put in place.
Here are some of the plumbing problems that can cause stress:
Leaky Faucet
Did you know noise can stress you to the extent of seeking help from a massage therapist? Drip can cause very annoying noise, especially when you need total silence. Reading or doing very involving tasks need absolute silence. A plumber can fix this problem by simply replacing a faucets washer.
Leaking Pipe
Leaking pipes cause not only noise but also monetary loss, especially if you pay for every unit of water used. It is estimated that over 10,000 gallons of water are wasted through this plumbing problem. This means a proper plumbing solution can save billions of gallons, which can serve other people who may be facing a shortage of water. A competent plumber can quickly identify the issue by inspecting your plumbing system.
Water Not Heating
Just imagine, you get into your bathroom, and your shower has ice cold water. This simple problems that recur every day are a major cause of stress, and it can finally send you to a massage therapist. By simply seeking help from a reliable plumbing company you can prevent these problems
Water Heater Leak
Leaking waters heaters is an indication of a rusty tank. If your heater has this problem, you will not enjoy your shower. Having a bath can help you relax, but if you have issues while having a bath, you are likely to get stressed. Keep away from stress by simply contacting a competent plumber. The solution for this may either be replacing the whole unit or removing the rust.
Standing Water in your Kitchen or Tub
Many people who visit a massage therapist confess to them that their stress was caused by clogged drainage in their homes. You wake up one morning and your bathroom is flooded, or your kitchen sink can no longer drain. Though this problem can cause a lot of stress, the solution is simple. Always ensure what goes through your drainage system is free from fats or cooking grease. Eggshells can also cause the same problems, and therefore, they should not be disposed of in a drainage unit.
Frozen Water Pipes
Winter seasons are not only harsh to human beings but also water pipes. The water flowing in drainage systems may solidify, thus blocking the normal flow of water. This remains one of the most complex plumbing problems, but it can be prevented.
Keeping the piping surrounding at an average temperature of 68 degrees is one of the best precautions you can take. Alternatively, you can install covers on the tubing to keep them warm.
Overflowing Toilet
Humming noise can disturb you, especially when you are asleep. Sleeping problems can cause severe stress condition, and you may have to visit a massage therapist to manage this stress. One of the primary cause of this noise is faulty toilets that make this noise after flushing. A problem with the fixture can cause this humming noise, but a professional plumber can quickly fix the valves.
Water Softener Problems
Attempting to fix your water softening system can escalate the problem, thus causing more issues. Unnecessary stress can be avoided by only letting a trained plumber to troubleshoot this for you. Trying to fix this system and yet you are not trained may cause more damage. As a result, you may get stressed, especially if the losses get very expensive. Financial problems related to the same may escalate your stress, and you may have to seek help from a massage therapist to manage this stress.
Final thought
If you are not sure of the right solution for your plumbing problem, it's always good to leave it to a professional. Many people who attempt to fix their plumbing systems tend to mess up, and they end up in stress.
Massage therapists can testify this since they receive a good number of people who claim to have got their stress as a result of plumbing-related problems.
Keep in touch with your nearest plumber and your home will be free from all plumbing related problems.
The following two tabs change content below.
Guy is a dedicated vegan, who prefers natural remedies to treat root causes of physiological problems, instead of turning to medication to merely treat symptoms. When he learned in December 2017 he was suffering from high blood pressure (hypertension), he turned to massage as a potential answer for his problem. Rather than engage massage as a client, Guy chose to become a massage practitioner and enrolled in the Black Hills School of Massage in Hermosa, SD. He is now licensed to provide Swedish, Deep Tissue and Trigger Point massage among other modalities. He, and his wife Irene who is also a massage practitioner, have joined forces with the Fountain of Youth Waterstore in Rapid City where they provide clients with comforting relief from body aches and pains. Be sure to ask Guy what happened with his blood pressure when you see him for your initial treatment session.
Latest posts by LMT Guy Siverson (see all)