German immigrant Edith-Maria Redlin has been writing stories about the Dakotas and especially about the Black Hills since she moved here in 2005. She has published six books about her impressions, hiking trips and experiences in the Dakotas. They provide inspirations to discover new trails or to just enjoy reading about plant and animal life, historic facts and her adventures in nature. 
The books are available for $9.95 at Mitzi's Books in Rapid City, through Amazon or directly from the author: 
Edith-Maria Redlin
605 348-3890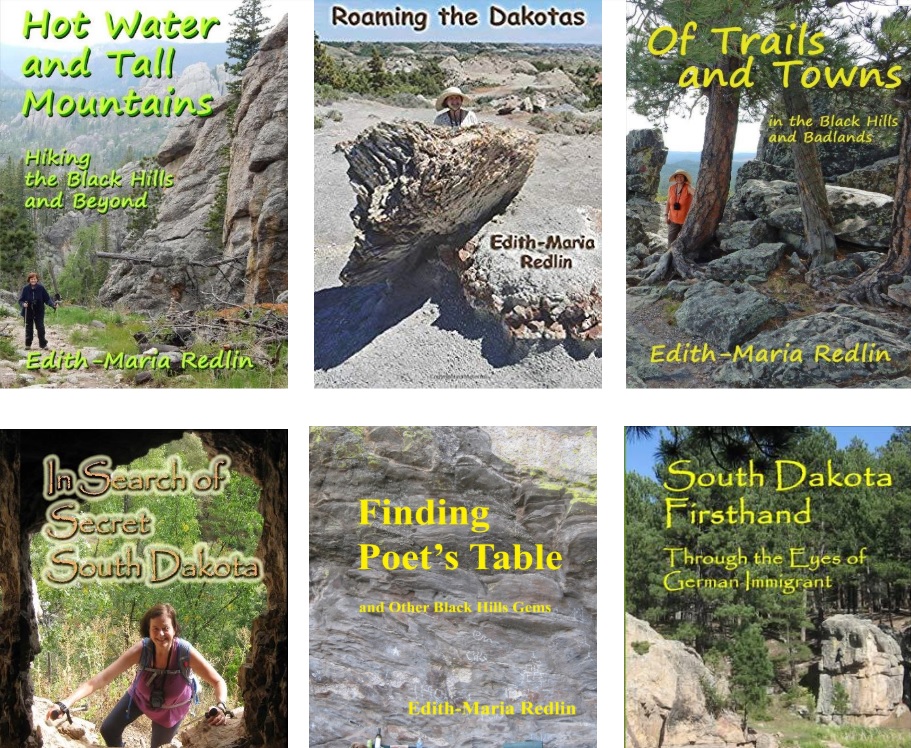 The following two tabs change content below.
Guy is a dedicated vegan, who prefers natural remedies to treat root causes of physiological problems, instead of turning to medication to merely treat symptoms. When he learned in December 2017 he was suffering from high blood pressure (hypertension), he turned to massage as a potential answer for his problem. Rather than engage massage as a client, Guy chose to become a massage practitioner and enrolled in the Black Hills School of Massage in Hermosa, SD. He is now licensed to provide Swedish, Deep Tissue and Trigger Point massage among other modalities. He, and his wife Irene who is also a massage practitioner, have joined forces with the Fountain of Youth Waterstore in Rapid City where they provide clients with comforting relief from body aches and pains. Be sure to ask Guy what happened with his blood pressure when you see him for your initial treatment session.
Latest posts by LMT Guy Siverson (see all)