The tibia is the large bone located at the lower leg and it is part of what many people call the shin. The Tibia is designed to bear body weight and perhaps that is why it is the second-largest bone in the body. This bone is exposed to different levels of pressure and that is why it causes discomfort once in a while. Sometimes the bone may also get fractures and it can cause pain.
One way to take care of the tibia is by having a regular fibula massage. Fibula massage in Rapid City is very common but, in many cases, people have it during treatment of a fractured fibula and tibia.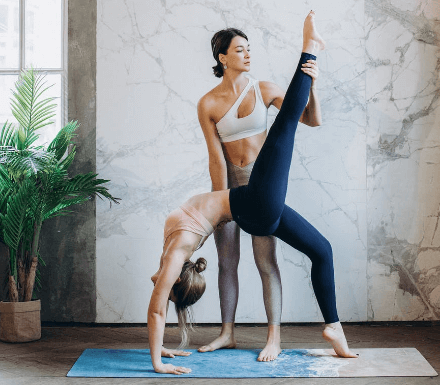 Who is Likely to have a stress fracture of the fibula bone?
Fibula bone can get fractured as a result of many reasons but people who expose muscles to much harder exercises are at higher risk. A good example is athletes who undergo intensive training. Muscles are designed to remain balanced in the body and whenever some sort of imbalance is detected in the body, some parts become weak. One of the parts that get weak easily is the lower leg because it is exposed to much pressure and tension. The imbalance mostly happens when running. Other groups of people that have a risk of developing the condition are people with lower amounts of calcium or vitamin D. These two compounds are essential in keeping bones strong.
Correcting fracture of the fibula bone
The obvious strategy to correct the condition is to give some time for your leg to relax. Recovery is a process that needs time to happen effectively. By not giving enough time for your fibula bone to heal, you are simply welcoming a new injury that can be worse. Having Fibula massage during healing ensures the healing happens while maintaining some flexibility. If recovery happens without exercising, you might face some problems in the affected part for the rest of your life. The unsuccessful recovery can exhibit in form of pain, tightness, or even stress.
If you are that person who underwent the healing process but you still experience some discomfort in the area that was affected, you are not very late. You can visit a physical therapist to start the process and you might be few steps away from your healing. For people planning to join sports or if your career is based on sports, you should consider starting fibula massage now to stay safe from injuries that can happen in the future.
In Rapid City, you can book an appointment with your nearest fibula massage therapist to release any tibia stress. Whether normal bone stress or critical, your nearby fibula massage therapist can help you feel relaxed.
If the bone stress occurred after an accident or a fall it is important seeking help from a doctor. In some cases, imaging can help determine the condition of the tibia. In many cases, doctors do their part and then they refer you to a massage therapist to relieve the stress.
In Rapid City, you can search for the fibula massage near me to trace the professionals who offer the service in your area. One way to gauge the best is your location is checking reviews and that's why Graceful Touch is gaining popularity every other day. They are reachable via 2040 W Main St #209 – Rapid City, SD. You can also reach them via phone at 605-574-1998.
Final Thought
Massage acts as a pain reliever and it can drop the doses of pain killers your take each day. With an appropriate treatment plan, patients with fractures can reduce their healing duration by simply complimenting massage with the normal treatment.
The following two tabs change content below.
Guy is a dedicated vegan, who prefers natural remedies to treat root causes of physiological problems, instead of turning to medication to merely treat symptoms. When he learned in December 2017 he was suffering from high blood pressure (hypertension), he turned to massage as a potential answer for his problem. Rather than engage massage as a client, Guy chose to become a massage practitioner and enrolled in the Black Hills School of Massage in Hermosa, SD. He is now licensed to provide Swedish, Deep Tissue and Trigger Point massage among other modalities. He, and his wife Irene who is also a massage practitioner, have joined forces with the Fountain of Youth Waterstore in Rapid City where they provide clients with comforting relief from body aches and pains. Be sure to ask Guy what happened with his blood pressure when you see him for your initial treatment session.
Latest posts by LMT Guy Siverson (see all)