What Is Aromatherapy Massage?
Essential oils are extracted from beneficial plants and are in liquid form. They are used in aromatherapy and they are connected to many health benefits. The extraction process picks the useful compounds from these plants and makes them stronger by adding some ingredients.
Some of the commonly used essential oils used in aromatherapy include: bergamot, cedarwood, chamomile, eucalyptus, geranium, ginger, lavender, lemon, orange, peppermint and tea tree. Essential oils can be applied directly on the skin or it can be diffused in a room.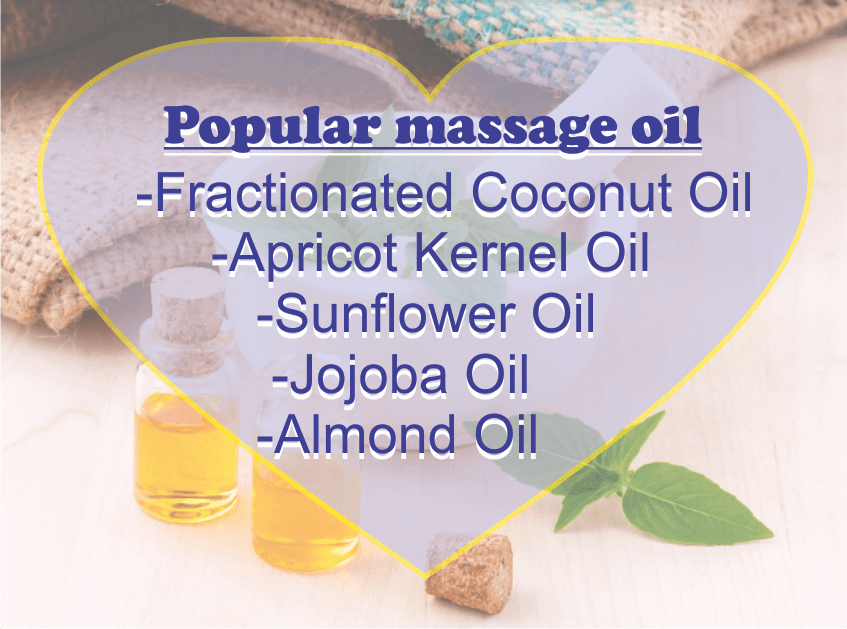 Aromatherapy massage uses
How essential oil is used in massage
Essential oil can be used in different types of massage as an extra service. Some of the massage types that can be used with essential oil include: deep tissue, Swedish and prenatal. Aromatherapy is linked to various benefits such as improved mood and reduced pain. The capabilities of essential oils to enhance moods makes it the best choice when it comes to fighting depression.

How effective is aromatherapy?
Different studies have confirmed the effectiveness of aromatherapy in improving health state of human beings. In a study that was conducted by NCCIH, essential oil especially those extracted from tangerine, lemon and orange are excellent in mood improvement.

Another study was conducted by NIC (National cancer institute). The study focused on effects of chamomile when used in aromatherapy and it was confirmed that it helped in relieving anxiety. Other benefits that were ranked top of this massage include reduced pain, nausea, insomnia and depression.

Precautions when dealing with essential oils
Use of aromatherapy can be dangerous id done wrong. The dilution should be done as per the sensitivity of the person getting the massage. Some people are more sensitive to specific oil than others and therefore picking the right mix is very important. For people with sensitive skins, it is recommended to diffuse the room to avoid direct skin contact. Some of the symptoms of skin reaction as a result of a particular oil include rash, hives, redness, swelling and itchiness
Essential oil and pregnancy.

Prenatal massage is safe but if you have a blood clot history or calf pain you should avoid it. If you are not sure about your health conditions it is wise to seek advice from a doctor before having aromatherapy massage. Some of the oils that can be harmful when used during pregnancy include: aniseed, basil, birch, parsley, pennyroyal, sage, tarragon and wintergreen.

Tips for aromatherapy massage
When signing up for an aromatherapy massage, consider the following tips to make the most of this or any type of massage session:
• Choose an essential oil based on your needs. For example, you might choose a citrusy scent for boosting your mood, lavender for relaxation, or eucalyptus for pain management.
• Decide whether you want the oil diffused or applied directly to your skin during your massage. If you have any known sensitivities to a particular oil, it's best to steer clear and choose something else.
• Don't go to your massage on a full stomach — this could cause stomach upset during and after your session.
• Do drink water before and immediately after your massage and consider having a snack.
• Take a warm shower after your massage. This helps remove any oils left on your skin.
Your massage therapist is also your first source for questions about an aromatherapy massage experience. They should be able to recommend specific essential oils, and discuss what product and techniques they would use based on your needs.

If the therapist doesn't seem confident about aromatherapy massage, they may not have much experience including it in their sessions.
Some essential oils can irritate asthma and other breathing problems. When applied to the skin, essential oils made from citrus fruits can make the skin more vulnerable to sunlight. Avoid sun exposure after grapefruit, orange, or other citrus oil is used on your skin.

Also, don't be afraid to speak up during your massage. If something doesn't feel right, let the therapist know. You can also ask them to apply more oils and use more or less pressure at any point.
Remember that this is a quiet space, so your therapist won't want to interrupt your experience with questions — it's up to you to speak up.
You might reap some of the benefits of aromatherapy outside of massage sessions by diffusing essential oils in your own home.

The takeaway

Essential oils in Rapid City are commonly used in massage to treat different conditions or just to help people relax. Some people also use essential oils at home but it is important to learn how to use them to avoid side effects.
You can buy essential oil of your choice by visiting your nearby essential oil dealer but always remember to consult on the proper usage. If you are getting a massage from a professional you should not worry about the usage because they are trained on the correct mixing ratios.
One of the best places to get a massage that has essential oil as part of service is Graceful Touch. Our address is 756 Earleen #A. You can also contact us via phone at 605-574-1998.
The following two tabs change content below.
Guy is a dedicated vegan, who prefers natural remedies to treat root causes of physiological problems, instead of turning to medication to merely treat symptoms. When he learned in December 2017 he was suffering from high blood pressure (hypertension), he turned to massage as a potential answer for his problem. Rather than engage massage as a client, Guy chose to become a massage practitioner and enrolled in the Black Hills School of Massage in Hermosa, SD. He is now licensed to provide Swedish, Deep Tissue and Trigger Point massage among other modalities. He, and his wife Irene who is also a massage practitioner, have joined forces with the Fountain of Youth Waterstore in Rapid City where they provide clients with comforting relief from body aches and pains. Be sure to ask Guy what happened with his blood pressure when you see him for your initial treatment session.
Latest posts by LMT Guy Siverson (see all)