Hill City is a peaceful and wonderful space in South Dakota where tourists can enjoy many things.
6 Things To Do In And Around Hill City
This train is beautifully and efficiently restored and operates between Keystone and this city. The site is also explained by a narrator. You can see the historical Kennedy house, Holy Terror Mine, and Harney peak. Some part of the trip is away from the road, so you can imagine how things were in early 1880. This trip also includes a marvelous visit to wildlife.
Go Spelunking
Wind Cave National Park in the south of Custer State Park. Box work formation is the main attraction in this area. Additionally, there are many opportunities to closely view the wildlife. Tourists can also enjoy cave exploration by heading West from the Wind Cave National Park towards the Jewel Cave National Monument. There are many sites to enjoy the night trip including Devil's Tower, Badlands National Park, Mt. Moriah Cemetery, and Deadwood.
This place offers a unique and complete mining experience. The tourists can enjoy this mine with 2 different forms of gold panning, original creek panning, and running water slices. In this site, there are restaurants and shopping sites. Tourists can greatly enjoy the historic Keystone with Espresso Coffee Cabin.
More on the City
Hill City And 5 Of Its Most Famous People (Hill City SD Fame)
Hill City History (3 Lesser Known Fun Facts About Hill City)
Hill City Annual Events (6 Hill City Fun Events)
Wonderful Events in the City
Hill City is offering wonderful events such as Girlfriend's Weekend, Hill City Quilt show, Wine Brew BBQ, Sculpture in the hill, and Black Hill Film Festival. Some of these events are happening every month so tourists can greatly enjoy these events at all times of the year.
Adventures and Attractions
In this city, there are some amazing museum attractions such as the Teddy Bear Museum, Civilian Conservation Corps Museum, and State Rail Road Museum. Crazy Horse Memorial, Custer State Park, and Mount Rushmore National Memorial are also excellent tourist destinations.
The Great Outdoors
The national forest in the black hills is full of beautiful drives and hiking trails. Harney's Peak the highest point in South Dakota is one of the best hiking places. Tourists can reach here by using many trails, but the most popular and shortest path to this touring site is Sylvan Lake in Custer State Park. But it is good to keep an eye on the road because many people are taking pictures and the road is twisty.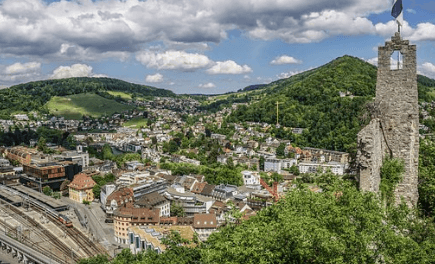 https://www.hillcitysd.com/business-directory/list/attractions/
The following two tabs change content below.
Guy is a dedicated vegan, who prefers natural remedies to treat root causes of physiological problems, instead of turning to medication to merely treat symptoms. When he learned in December 2017 he was suffering from high blood pressure (hypertension), he turned to massage as a potential answer for his problem. Rather than engage massage as a client, Guy chose to become a massage practitioner and enrolled in the Black Hills School of Massage in Hermosa, SD. He is now licensed to provide Swedish, Deep Tissue and Trigger Point massage among other modalities. He, and his wife Irene who is also a massage practitioner, have joined forces with the Fountain of Youth Waterstore in Rapid City where they provide clients with comforting relief from body aches and pains. Be sure to ask Guy what happened with his blood pressure when you see him for your initial treatment session.
Latest posts by LMT Guy Siverson (see all)