Seekers of massage therapy offices for massage therapy near me right here in Rapid City take note.
Skip To The Massage Therapists Directory For This Page
Advantages Of A Licensed Massage Therapist From Massage Therapy Offices Near Me
The reason you need a Licensed Massage Therapist is because of the amount of training they have had
compared to people just giving a massage without a license. For the record, in some states like South Dakota, it is illegal to charge for a massage if a person has not become a Licensed Massage Therapist. Following is an overview of what is involved in becoming a Licensed Massage Therapist.
Education
Techniques
Examination
Continuing Education Units (CEU's)
Let's take a deeper dive into each of these points.
Here Are Educational Requirements For A Licensed Massage Therapist
Your Licensed Massage Therapist needs to have completed between 330 and 1000 hours of training in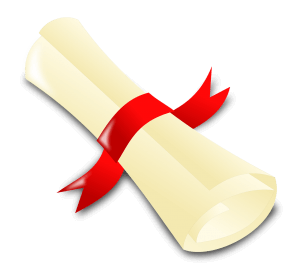 order to practice legally massage therapy near me. Each state had different requirements around the number of hours needed. In South Dakota, the training requirements are 500 hours in order for a Massage Therapist to receive their license. Classes taken during this time include but are not limited to:
Anatomy
Physiology
Pathology
Kinesiology
Business
Techniques That A Massage Therapist Learn In School Include: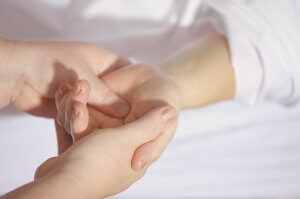 There are a number of massage techniques that can be learned while a person is receiving their initial training in massage therapy. They can but do not necessarily include such topics as:
Swedish
Trigger Point
Chair Massage
When my wife and I went through our massage training we learned additional skills that other massage programs may not teach like:
Hydrotherapy
Lymph: Basic
Thia: Basic
Passing The MBLEX Certification Requirements
The MBLEX examination is required to license a Massage Therapist. Its governed by the FSMTB and

includes 100 questions graded on a pass-fail basis. All entry-level Massage Therapists must pass this exam before they can be fully licensed within their practice. Some states, like South Dakota, allow Massage Therapists to have a temporary license such as 6 months so they can practice after graduating but before taking the exam. The MBLEX is graded on a pass/fail basis without providing exact knowledge of what constitutes what or letting the examinee know what their grade was at the end of the test.
About The Required CE's For Massage Therapy Offices
In order to keep a massage therapy license effective the Massage Therapist must complete a certain amount of education on a regular basis after graduation. Each state has different requirements that Massage Therapists must adhere to. Possible options for CEU's that Massage Therapists have may include but not be limited to.
Chronic Pain & Massage
Cancer & Massage
Arthritic Conditions & Massage
Common Pathologies & Complaints
Cupping for Massage Therapists
The following massage therapy offices directory and its two partners are exactly what you are wanting.
Massage Therapy Offices Near Me Directory
Balanced Life Massage Therapists Office In Rapid City
Massage Envy Rapid City Therapists Offices Near Me
Silent Giant Massage Therapy Service Nearby
Balanced Bodies Massage Therapist Offices Near Me Rapid City
Organic Balance Massage Therapists
Movement for Life Massage Therapist Offices Near Me
Massage Therapy Offices Listed
Balanced Life Massage Therapists Office In Rapid City
ADDRESS: 1501 Centre St #108, Rapid City
CONTACT: (701) 240-0552
WEBSITE: Balanced Life Massage Therapists Office
FACEBOOK

Massage Envy Rapid City Massage Therapy Offices
ADDRESS: 1147 Eglin St Suite 200, Rapid City
CONTACT: (605) 415-4480
WEBSITE: Massage Envy
FACEBOOK

Silent Giant Massage Therapy Near Me Service
ADDRESS: 916 Main St Suite #108, Rapid City
CONTACT: (605) 391-3788
WEBSITE: Silent Giant Massage Therapy Service
FACEBOOK

Balanced Bodies Massage Therapy Offices Near Me Rapid City
ADDRESS: 2040 W Main St #305, Rapid City
CONTACT: (605) 941-7174
WEBSITE: Balanced Bodies
FACEBOOK

Organic Balance Massage Therapists
ADDRESS: 1010 9th St Suite 11, Rapid City
CONTACT: (605) 430-6596
WEBSITE: Organic Balance Massage
FACEBOOK

Movement for Life Massage Therapy Offices Near Me
ADDRESS: 429 Kansas City St Ste 1B, Rapid City
CONTACT: (605) 545-7591
WEBSITE: Movement for Life Massage. LLC
FACEBOOK

Two Companion Directories to Massage Therapy Offices
If you don't find exactly what you are looking for in this directory these two may have your answers.
When this page was created our Massage Therapist directories contained near 30 different locations for you to know about. As is typical for any business, there is a constant state of flux that takes place in this industry. Please feel free to comment the details below regarding any of the associated properties and I will do my level best to keep this directory information highly relevant for you.
What is Massage Therapy Near Me Office Massage?
If you are seeking a basic outline of workplace massage, then you are on the right page. More often, several companies are switching to office massage as a solution to employee's problems with aches and pains.
In this article, we will go over what is corporate massage as well as how to get started and why you should.
What is Office Massage?
Corporate massage, or office massage, generally refers to massage services offered to employees at their workplace. This can be either table massage or seated massage.
Corporate Massage Programs
In cases where massage services are offered on a regular schedule, it is referred to as a massage program for the workplace.
The size of your company determines on what frequency a program can or should happen; this could be once a month, a single Massage Therapist to a few therapists twice or once a week in your office or several Massage Therapists every day.
Massage programs facilitate regular massage services to participants; this enables them to experience the total benefits of massage. To inform the employees of their next massage session, a massage program is set up on a rotational schedule.
Companies start up massage programs so they can monitor employee wellness; including, lowered levels of stress, reduced muscle strain or injuries at work, and increased concentration.
Corporate Massage Events
A special occasion one-time event with Massage Therapists working on a group of people in an event or one day is referred to as a massage event. This can be something such as a health fair, appreciation day of an employee, or a company's summer party.
In an event set up, a massage may not be scheduled ahead of time. Some events apply the first come first served massage style, while others get to benefit from a predetermined schedule.
Massage events boost employee morale and work as a fun addition to a company's celebration.
Setting up an Office Massage Program
There are some details to consider when starting up massage programs in your office. The Massage Therapist or company you work with shall take you through these plans. A professional licensed Massage Therapist arrives at your place of work based on the agreement you have established with them.
They will bring with them their massage chair or massage table and set them up in a preferred location (usually a meeting room or an empty office).
According to a particular schedule, employees then attend their massage sessions. Depending on the massage program created for the company and the massage type, a massage session can last from an hour or more to 15 minutes.
Setting up an Office Massage Event
When setting up a massage event, you have to inform your massage provider of the number of people expected at your event and the time you want the massages to begin. You will determine the number of massage therapists you will require and for what duration of time. If your event is multi-day, like a weeklong health fair, it is necessary that for each day you determine your Massage Therapists' schedule.
Corporate Massage Benefits
For various reasons, companies will provide their employee's with on-site massage. Added to the many physical benefits that massage generally gives, additional benefits of office massage are as follows.
Production increases
Employee retention
Health care costs reduction
The decrease in repetitive strain injuries
Employee morale is improved
60% of Americans refer to work as a significant stress source; on-site seated massage is a service that lowers employees stress effectively. The flow of each workday is much easier when employees have lowered stress, and less physical complaints.
Getting Started with Massage Therapy Offices Massage
Finding a Massage Therapist to do the work is the first step to take if you are ready to try it. You can either go through a company of national corporate massage providers or a private practice individual therapist.
Either way, once you get in contact with your preferred service provider, you will create a schedule, agree on the price, and get started with the marvelous massages!
More Details In Our couple massage nearby me in Rapid City SD FAQ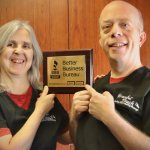 It depends on what type of massage therapy you are looking for. For example, a Swedish massage will not be very effective at releasing tension while a Deep Tissue massage is not going to effectively address your lymphatic system.
At Graceful Touch massage therapy our mission is to match what you want from massage to the type of serice we recommend 👍  and provide. That's why we have achieved 65+ 5-star Google reviews like:
GOOGLE REVIEW: Very impressed. "Guy" ( that's his name) knows and practices his craft well. With all my aches and pains he's done an excellent job of asking questions and focusing on essential areas that need attention. The isometric stretching exercises along with massage is quite a different process from what I've experienced but it's working for me. I would recommend Graceful Touch. – Bob
What is massage therapy 🌹 used for?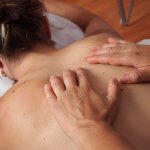 There are a variety of uses for massage therapy including releasing tight muscles, decreasing soarness, relieving stress, and lympatic drainage. Since 🧑‍🎓  from massage school one year ago November, Graceful Touch has helped numerous individuals and couples both.
GOOGLE REVIEW: What an incredible experience!! I called Graceful Touch having never been there before. Irene could hear the desperation in my voice; the pain in my neck was so intense that I was unable to sit or even stand, I was pacing! She arranged for me to come in that day. Irene worked with me for over an hour until I felt relief. Her therapeutic suggestions to use after I got home that night helped even more. Irene has gone out of her way to work me into her schedule for follow up. Oh my gosh, I can function again!! I highly recommend this business!!! – Jamie
How is 👩‍⚕️ massage therapy done?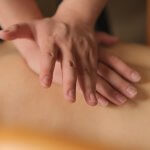 Again, it depends. If someone is looking for a stress relief massage then the strokes will be very light and graceful. However, many 🧑‍🤝‍🧑 come into massage therapy to relieve muscle discomfort. That's where many Massage Therapists recommend Deep Tissue massage though we at Graceful Touch massage therapy in Rapid City encourage our signature Muscle Therapy approach instead.
Muscle Therapy has earned us an A- BBB rating in just over 1 year since our doors were opened plus 65+ 5-star Google reviews and climbing. Here is an example:
GOOGLE REVIEW: I highly recommend Graceful Touch and Guy. Just had a Muscle Therapy massage and it was awesome. He is very knowledgeable on muscle structure and is good at explaining what he's doing and how it will help. I plan to go back over and over!! – Sheri
What are the 🥰 different types of massage therapy?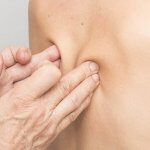 There are a wide variety of massage techniques available. Some of the options available from Graceful Touch massage therapy include:
* Swedish Massage
* Muscle Therapy
* Lymph Massage
* Essential Oil Rain Drop Treatment
I personally like including Isometric stretches for my clients without any additional charge. My wife enjoys incorporating hydrotherapy (🔥 and ❄️ water) treatments.
What are the side 🌠 effects of massage therapy?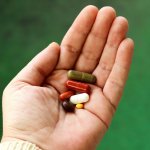 Hopefully you will have no side effects. However, if you are compromised with a serious illness like cancer then massage is actually not recommended unless approved by your 👨‍⚕️ doctor. The reason for this is massage can actually release chemicals into your body that may interact negatively with your particular condition.
It is for this reason that Graceful Touch massage therapy always starts working with our clients by having them complete an intake form that we review. We've been told that it is a bit lengthy but without it as such we might miss critical details that we need to 🤔 know about.
We recommend resting for at least 20 to 30 minutes after your massage in order to get the best results from your work. Also, drinking plenty of fluide, especially water is highly recommended to flush out the toxins that have been released into your body during the massage.
What are the risks ☠️ of massage therapy?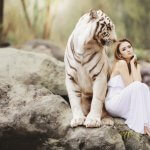 You will be at risk of living without pain in a stress free environment. Of course, most would see those more as benefits than risks but the point is still the same.
To know what your individual concerns might be let your Massage Therapist know about any medical issues that you are dealing with. We at Graceful Touch massage therapy have had to turn people away when we 💡 learn of uncontrolled BP and/or active malignant cancer. This is why we do the intake form that I spoke above in the answer above.
You may find a need to rest for 20 to 30 minutes after your massage. Also, since a massage releases toxins not drinking water afterward can work adversly against you.
The following two tabs change content below.
Guy is a dedicated vegan, who prefers natural remedies to treat root causes of physiological problems, instead of turning to medication to merely treat symptoms. When he learned in December 2017 he was suffering from high blood pressure (hypertension), he turned to massage as a potential answer for his problem. Rather than engage massage as a client, Guy chose to become a massage practitioner and enrolled in the Black Hills School of Massage in Hermosa, SD. He is now licensed to provide Swedish, Deep Tissue and Trigger Point massage among other modalities. He, and his wife Irene who is also a massage practitioner, have joined forces with the Fountain of Youth Waterstore in Rapid City where they provide clients with comforting relief from body aches and pains. Be sure to ask Guy what happened with his blood pressure when you see him for your initial treatment session.
Latest posts by LMT Guy Siverson (see all)