Participation – 99% of your employees will take part in a chair massage Rapid City. Study after study has shown this to be true.
Cost – Chair massage is often cheaper than providing free coffee or soda and healthier.
Effectiveness – Same day results that last for weeks. See below for a complete look at the benefits of a corporate chair massage program for your office or company.
What is onsite corporate chair massage Rapid City
Massage Therapist bring special chairs designed for the massage to your office to treat your employees and staff to massage without anyone needing to leave the office. There is typically a charge per minute involved and people can either pool their funds together or the management may foot the bill for the service to be done.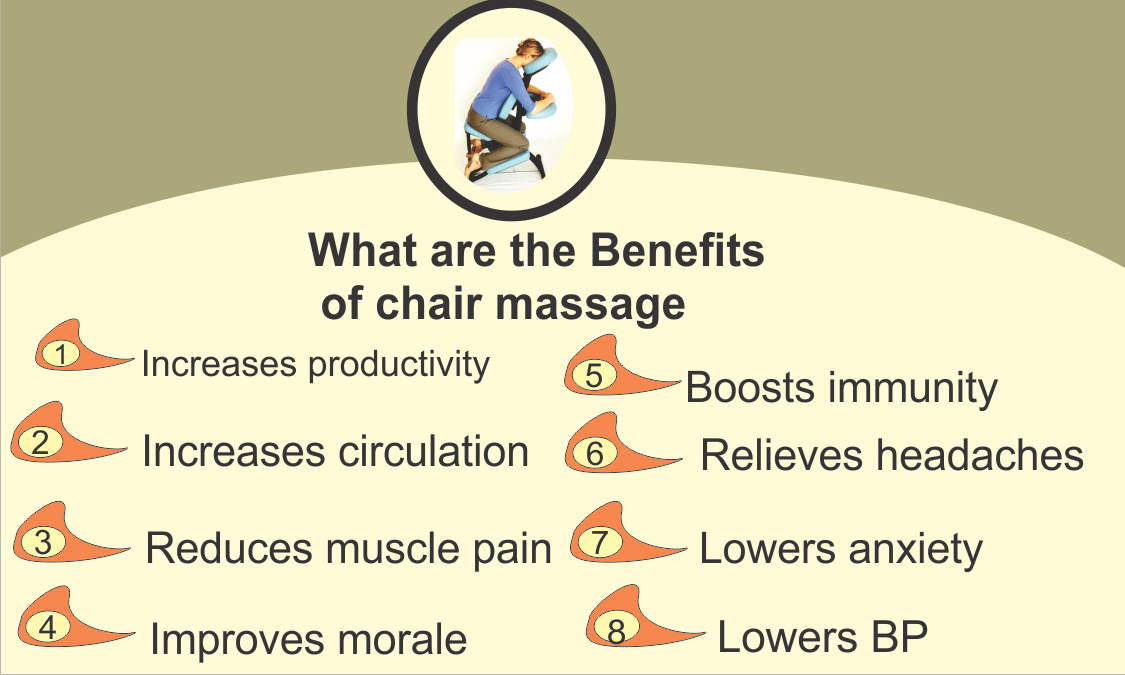 What are the benefits of chair massage?
There are many benefits to be had from chair massage Rapid City events. This becomes, even more, the case within a corporate setting. Here are just a few:
Lowers anxiety
Increases productivity
Increases circulation
Boosts immunity
Improves morale
Lowers BP
Relieves headaches
Reduces muscle pain
Decreases stress
Improves sleep
Increases flexibility
How much does a corporate chair massage cost?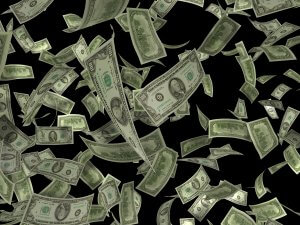 In research, I saw someone suggest that you will pay $60 per hour for corporate chair massage. Technically, they are correct though I prefer to look at it as a $1 per minute proposition. The reason is that corporate chair massage can be funded by the business bringing in the activity or by individuals pooling their funds together for the service. If 4 people pitch in $15 each for the massage therapy that still equals $60 but everyone receives the service at a substantially reduced rate. For the record, depending on what you are hoping to accomplish from your corporate chair massage some people pay as much as $100 hourly. Call around to find the best rates available.
Improve Productivity With On-Site Corporate Chair Massage
HOT TIP: While the following focuses on corporate chair massage events Graceful Touch is also open to other opportunities for bringing massage to your event. Please call for details and scheduling: 605-574-1998
Even a brief chair massage visit can significantly improve employee problem-solving abilities. A recent study in American Psychologist gave one group of workers a 15-minute rest, and another, a 15-minute massage. The group that received the massage performed significantly better on complicated tasks like math problems. Massage also improves creative thinking and relieves fatigue. It's better than a cup of coffee!
In addition, by lowering stress, workplace massage helps eliminate absenteeism, making your team more competitive. "Massage addressed the symptoms of stress," says Bruce Kelly, a consultant with William M. Mercer, the benefits firm, about massage at one company. "It offers people relief and helps them perform better."
The number of companies that offer massage to lower stress and improve productivity is growing every year. So, do such people-friendly policies result in higher revenues? You bet, says Fortune Magazine. In fact, Eddie Bauer, one of Fortune Magazine's 100 Best Companies to Work For, provides on-site massage twice a week at corporate headquarters.
In addition, by lowering stress, massage helps eliminate absenteeism, making your team more competitive.
Improve Health With A Regular Chair Massage Program In The Workplace
A corporate chair massage program can help keep your employees healthy as well as happy. Massage has been shown to reduce blood pressure, relieve arthritis, improve joint and muscle aches especially in painful areas of the neck and back, and even increase immunity to colds and flu! In addition, massage can play a very important role in preventing and treating the pain and numbness associated with excessive keyboard and mouse use.
Improve Well-Being And Reduce Employee Stress
Stress-related employee turnover, absenteeism, and waning morale all affect the bottom line. Job stress and related problems cost companies an estimated $200 billion or more annually, based on information from the American Institute of Stress and the American Psychological Association.
Our clients tell us that after our visits they can feel the morale lift in the office. Our corporate massage techniques measurably lower the day to day stress of the competitive workplace. Relaxed workers are more likely to cooperate with each other, and lowering stress lowers both anxiety and hostility, improving the work environment for everyone.
Enhance Employee Hiring And Retention Activities
No matter what the economy, valuable workers can take their pick of jobs. With the sky-rocketing costs of health insurance, many companies struggle to find benefits to help attract and retain employees. Chair massage Rapid City programs increase job satisfaction and create a caring environment that employees appreciate.
Lift Morale
Massage creates a positive workplace culture, and lets employees know you really care about their well-being.
Deal With A Crisis Or "Crunch" Time
Massage can help your team get through a demanding time or reward them for their extra effort.  A number of our customers use massage to relieve the stress of restructuring, moving, budget season, or other hectic times of the year. Others call us in to help keep everyone healthy and on the job when a deadline or product launch is causing stress.
Contact Graceful Touch to schedule a Corporate Chair Massage Rapid City program for your employees.
FOR ADDITIONAL DETAILS
PHONE: 605-574-1998
Guy & Irene Siverson
Graceful Touch
605-574-1998
The following two tabs change content below.
Guy is a dedicated vegan, who prefers natural remedies to treat root causes of physiological problems, instead of turning to medication to merely treat symptoms. When he learned in December 2017 he was suffering from high blood pressure (hypertension), he turned to massage as a potential answer for his problem. Rather than engage massage as a client, Guy chose to become a massage practitioner and enrolled in the Black Hills School of Massage in Hermosa, SD. He is now licensed to provide Swedish, Deep Tissue and Trigger Point massage among other modalities. He, and his wife Irene who is also a massage practitioner, have joined forces with the Fountain of Youth Waterstore in Rapid City where they provide clients with comforting relief from body aches and pains. Be sure to ask Guy what happened with his blood pressure when you see him for your initial treatment session.
Latest posts by LMT Guy Siverson (see all)