3 Important Points About Couples Massage Near Me in Rapid City SD
Secure your own couple massage therapy packages rapid city
Select between 2.5 to 3 hours or 1.5 hours
If you are curious as to why you should consider couples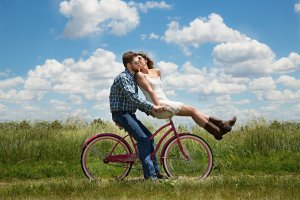 spa massage SD then we have your answers to couple massage nearby me in Rapid City SD. Here are 3 important points about receiving massage as a couple that you should keep in mind.
About The Cost of Couples Massage
Tipping Your Couples Massage Therapists
Age Requirements In Couples Massage?

Let's take a deeper look at each of these points outlined above.
About The Cost of Couples Spa Massage SD
Just like with Deep Tissue or Swedish massage the cost of a couples massage near me in Rapid City SD can vary from one Massage Therapist to the next. Typical charges for such services can range from $140 to $200. Since there are 2 people receiving the massage the cost of the package increases accordingly.
Tipping Your Couples Massage Therapistsd
Typically speaking couple spa Massage Therapist nearby Rapid City should receive a 15 to 20 percent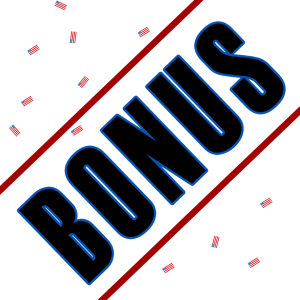 gratuity for their services rendered. In general – deep tissue massage expense can range from $70 to $90 per hour. Based on the above numbers you should expect to tip between $12 and $18 for services rendered from your Massage Therapist.
Age Requirements In Couples Massage?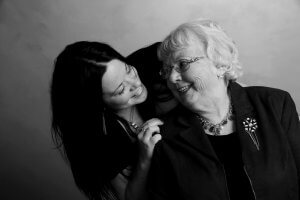 While most might think that a couples massage is between a couple it is not necessarily the case. We have seen this relate to a parent-child combination too. If a child is receiving the massage then it is necessary for them to be a consent form signed. Beyond that, the actual age of the person receiving the massage really does not matter.
Having a Couples Massage may bring up some questions for you. So we've put together this FAQ list to help with some questions that you may be having before your Couples Massage in Rapid City.
Secure your own couple massage therapy packages rapid city
Select between 2.5 to 3 hours or 1.5 hours
How much are Couples Massage Therapy Packages Rapid City?
It really just depends on the place you choose to have your massage. In most cases, it can be anywhere between $80-$150 for a 60-minute massage.
How old do you have to be to have a Couples Massage?
You can always check with the spa to see how old you have to be. Some places just want you to be 16-18 for any type of massage. Other places just require parents permission before the massage takes place.
What can I expect from a Couple's Massage?
A Couples Massage usually takes place in a room with two side by side massage tables. You have two Massage Therapists who work on each person individually at the same time.
Why do people like Couple Spa Massage Therapist Nearby Rapid City?
A Couples Massage is a great bonding experience with your loved one or spouse. It's also a way to reconnect and relax together. During a massage, your body releases oxytocin, the "love hormone" that creates a sense of affection and love.
Do we each have to get the same treatment?
No, just like a solo session, couples massages should still include personalized consultations with the Massage Therapists.
Can we talk during the massage?
You can if you want, but it's recommended to relax and have a quiet space to do so.
Do I have to bring my significant other?
No, it can be anyone you'd like to enjoy a massage with including friends, mother, daughter, or sisters. The most important thing is just choosing someone you can really relax and enjoy the experience with.
What is the point of Couple Massage Nearby Me In Rapid City, SD?
The purpose of a couples massage is so that you can enjoy a massage with a significant other.
How much should you tip for a Couples Massage?
Most people generally use the same method on tipping as they would at a restaurant. 15 to 20 percent of what they paid for their couple spa massage therapist nearby Rapid City is generally a great starting point. You can do more if you feel like the couple massage nearby me in rapid city SD was especially good or you enjoyed it more.
What's the difference between a couple's massage and a regular massage?
Couples massage near me in Rapid City SD is very similar to a regular massage. The main difference is that with couple massage therapy packages Rapid City you'll have your significant other getting a massage at the same time as you in the same room with an additional Massage Therapist in the room doing their massage.
We hope we've answered all of your questions about couples spa massage SD. If you feel like we left some out please let us know and we'll add them in!
Secure your own couple massage therapy packages rapid city
Select between 2.5 to 3 hours or 1.5 hours
The following two tabs change content below.
Guy is a dedicated vegan, who prefers natural remedies to treat root causes of physiological problems, instead of turning to medication to merely treat symptoms. When he learned in December 2017 he was suffering from high blood pressure (hypertension), he turned to massage as a potential answer for his problem. Rather than engage massage as a client, Guy chose to become a massage practitioner and enrolled in the Black Hills School of Massage in Hermosa, SD. He is now licensed to provide Swedish, Deep Tissue and Trigger Point massage among other modalities. He, and his wife Irene who is also a massage practitioner, have joined forces with the Fountain of Youth Waterstore in Rapid City where they provide clients with comforting relief from body aches and pains. Be sure to ask Guy what happened with his blood pressure when you see him for your initial treatment session.
Latest posts by LMT Guy Siverson (see all)