Foot bones can suffer from different conditions and without a thorough understanding of Hyperpronation complications, it might be difficult to establish a solution. Your feet might pronate as a result of shock absorption or inward roll. This is a natural occurrence and it might happen when running or even when walking. Hyperpronation happens when the ankle bone turns inward while the foot is positioned on the outer side. The condition is mainly caused by unexpected bodyweight shifts which can be caused by a change of posture.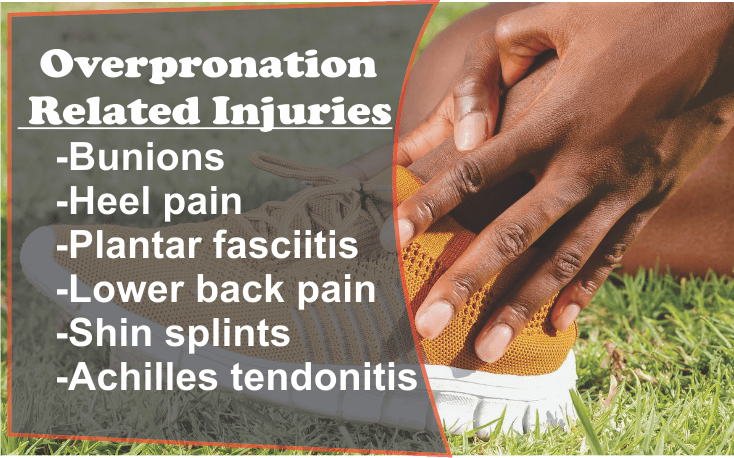 Hyperpronation massage can help correct this condition and you can visit your nearest Hyperpronation massage therapist to get the service. Some of the indications that you are overpronating include bunions, Post-tib Tendonitis, Metatarsalgia, Heel Spurs, and Plantar.
Symptoms of hyperpronations are felt on foot bones, ligament and tendons and they are mainly caused by stress that happen as a result of hyperpronation. Pain can also be felt on the knee, leg, and back.
Hyper pronation massage therapist follows the following steps before conducting a massage:
-Checking the level of pronation
This is a very important stage because diagnosis is done here. Based on the result got from the assessment, a treatment plan is designed. The plan includes a list of recommended massage techniques to be used while giving the massage. Treatment for overpronated cases may differ from the rest because bending is excessive and unlocking the joint requires more effort
-Correction of the deformity
A discomfort in one part of the body affects all the other parts because human organs depend on each other. A problem in one part might affects other parts and that is why it is important to establish the connection during a massage. For example, a change in motion of the legs may affect posture and other bones related problems may arise. Hyperpronation massage considers even other body parts that get affected as result.
-Customized treatment
Hyperpronation massage is unique to individuals depending on the level of bending. All problems that were discovered in the diagnosis phase should be solved in this stage and different approaches can be used to correct the problem at hand.
Benefits of Hyperpronation massage
Boosts blood circulation
The foot is hardly involved in any form of exercise especially for people who work when seated. Having a bent joint may further mess with the process because of the pressure caused. Blood flow in a free area and therefore the pressure caused by the condition can block the flow of blood in a significant way. If your body organs have been experiencing a shortage of blood for a long time, you can expect failure anytime. Some of the indications that your organs are operating in stress include pain, tension, and numbness. People living with conditions such as diabetes are likely to suffer more when blood is not flowing as recommended and therefore, they should be more careful.
Clear anxiety and depression
Many people see foot massage as just a technique to help the body relax during a massage but they could be wrong. Studies that included people living with the chronic condition including cancer showed that massage improved their overall health significantly. One of the factors that contribute to a deteriorated health condition when ill people is psychological strain. By working on the emotional part through massage, the healing process gets much smoother. Hyperpronation massage helps in reducing pain caused by bent foot and therefore one can live a stress-free life.
Balancing Blood Pressure
Unhealthy blood pressure is caused by many factors but the common one is some form of illness. Massage corrects the condition by enhancing the production of serotonin which is responsible for promoting a happy feeling. How you feel determines the blood pressure and that is why deep tissue massage is very important in the world of health.
 Hyperpronation massage in Rapid City helps the residents solve problems related to musculoskeletal. By visiting your nearest Hyperpronation massage therapist, you can correct the complication before it worsens. Before contacting your nearby Hyperpronation massage therapist, you should check their qualification to ensure you get the best massage. In Rapid City, you can visit Graceful Touch for any form of massage and you can be sure to get a quality massage. You can reach Graceful Touch via address 2040 W Main St #209 or via phone at 605-574-1998.
Conclusion
Hyperpronation or foot flattening may happen at any time especially when running or walking. When it happens, the structure of your foot usually changes and one way to correct the condition is having a Hyperpronation massage. You can search Hyperpronation massage near me to connect to a therapist in your area.
The following two tabs change content below.
Guy is a dedicated vegan, who prefers natural remedies to treat root causes of physiological problems, instead of turning to medication to merely treat symptoms. When he learned in December 2017 he was suffering from high blood pressure (hypertension), he turned to massage as a potential answer for his problem. Rather than engage massage as a client, Guy chose to become a massage practitioner and enrolled in the Black Hills School of Massage in Hermosa, SD. He is now licensed to provide Swedish, Deep Tissue and Trigger Point massage among other modalities. He, and his wife Irene who is also a massage practitioner, have joined forces with the Fountain of Youth Waterstore in Rapid City where they provide clients with comforting relief from body aches and pains. Be sure to ask Guy what happened with his blood pressure when you see him for your initial treatment session.
Latest posts by LMT Guy Siverson (see all)