Neck pain is no joke.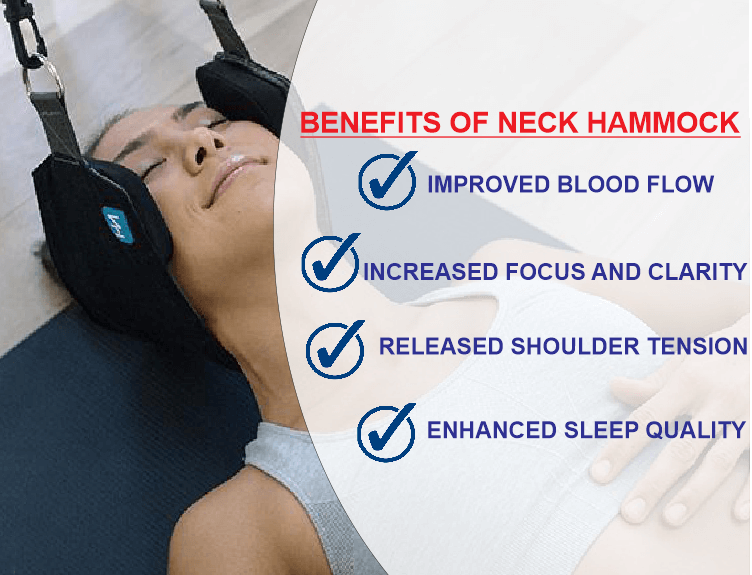 For those of us who deal with it, we know how difficult it can be to do even the simplest of functions that others may take for granted.
With our lives being as busy as they are, it may not be ideal for you to visit a chiropractor 2-3 times per week in order to start seeing some improvement with your neck pain.
You're looking for a quick and to the point solution that can be done either as soon as you wake up or right before bed in the convenience of your own home.
Neck hammocks are a great solution to this problem.
They are easy-to-use, affordable and super convenient, but just like with anything you purchase, you need to know how to find the one that works perfectly for your specific situation.
That's why in this guide we'll be breaking down the best neck hammock and helping you make a decision on a solution to relieve your neck and back pain.
The Top 5 Best Back Brace for Heavy Lifting Options
The Top 5 Best Neck Hammocks
The Neck Hammock Portable Cervical Traction Device is an easy-to-use, portable, one-size-fits-all solution for your neck and back pain.
The sewn in straps are designed to wrap around any pole, door or railing and work by gently pulling the head away from the neck, decompressing the spinal cord and increasing blood flow ultimately decreasing pain in the neck and shoulders.
This neck hammock is easily adjustable so you have full control over your comfort.
Pros

Durable sewn in adjustable straps
Fits any door or pole
Simple setup
Portable

Cons

Not a permanent back pain solution

The TROPRO Cervical Traction Device is one of the few neck hammocks that comes with a comfortable memory foam that provides the ultimate amount of relaxation.
With this neck hammock being so portable it makes it easy to travel with and only takes a few minutes to set up to begin feeling that relief you've been needing.
This hammock includes both short and long straps for easy adjustability while the durable D rings can handle being wrapped around any door with ease and safety.
Pros

Crafted with soft memory foam
Relieves tension headaches and pinched nerves
Included bungee cord provides excellent elasticity
Double stitching for increased durability

Cons

Some users may not like getting on the floor to use it

The Sacstar Neck Hammock is an ideal solution for those who deal with pain from neck injuries and need an effective and reliable way to release tension in a stiff neck.
Its small size makes it portable and easy to install while the soft material helps you to quickly fall asleep.
Because this hammock is so easy to set up it only takes 10 minutes to start to experience the benefits that this hammock has to offer.
Pros

Takes 10 minutes to set up
Made from soft material
Immediate neck relief

Cons

May not provide enough traction for some users
Fragile straps

The VOKKA Neck Traction Hammock is ergonomically designed to perfectly fit your neck and is easily detachable and adjusts exactly how you need it to.
The adjustable hanging loop is able to be wrapped around almost any door, railing or coat hook along with the adjustable straps that lets you control the height of the hammock even while laying down.
The reinforced safety band and the sturdy elastic cords both contribute to this hammock's comfort, safety and flexibility making it an ideal solution for neck and back pain.
Pros

Comfortable
Made from high-quality materials
Perfectly fits your neck

Cons

Adjustment can be difficult
Straps may be too long for some doors

Rassfit Neck Hammock
The Rassfit Neck Hammock is specifically designed to cradle your head and improve the overall natural circulation in your head, neck and shoulders.
The soft, relaxing and supporting material allows for you to achieve that perfect adjustment you're looking for and with it being easy-to-use, you can just simply attach it to almost any door or railing with relative ease.
Even after using your neck hammock you can expect a great customer service experience and reliable quality assurance from the beginning of your experience to the end.
Pros

Portable design
Improves clarity and focus
Gently cradles your neck

Cons

Can be difficult to get setup

4 Considerations To Evaluate Before Choosing a Neck Hammock
Comfort
This is probably the most important aspect of a neck hammock because if it's not comfortable you're not going to be able to properly utilize the benefits.
Comfort in a neck hammock comes in the form of memory foam padding that is strategically placed for a maximum amount of comfort and to avoid direct skin contact with hammock.
Ease of Use
You may think, well how hard is it to use a neck hammock?
It's meant to be relatively easy and they all work generally the same way but where some neck hammocks differ from others is how easy they are to use.
Having easily adjustable straps are imperative to getting that perfect position that you need to achieve the maximum amount of neck traction to really get the blood circulating.
Also being able to hang your hammock from multiple places is going to significantly increase your ease of use.
Durability
You'll probably be using your neck hammock on a daily basis, so it needs to be durable enough to endure consistent usage.
There's nothing more annoying than getting your hammock and then one of your straps pop.
To avoid that you need to make sure your hammock includes durable straps. Some hammocks even come with a bungee cord for that extra added durability.
Price
Neck hammocks are generally pretty affordable. They usually range from $12-$50 depending on the size and interior quality.
Finding a hammock that comes with extra accessories like an eye mask or a carry pouch can better justify the price in some cases.
Benefits of Using a Neck Hammock
You may be dealing with back pain for a number of reasons but a neck hammock's sole purpose is to relieve the tension in not just your back, but also your neck and shoulders.
This is done by hanging the hammock from a pole or door, laying your head inside the hammock and then allowing gravity and the traction for the hammock to naturally decompress your spine.
This results in:
Improved blood flow
Released shoulder tension
Increased focus and clarity
Enhanced sleep quality
Neck hammocks are an excellent alternative to going to a chiropractor in order to get that neck and back relief you've been longing for.
Conclusion
There you have it.
With plenty of neck hammocks to choose from and with them all being so similar, it can be difficult to know which to choose.
Finding a neck hammock that is highly adjustable, filled with comfortable padding, includes durable straps and that is affordable is a recipe for success in finding a great neck hammock.
While every cervical traction device on our list is great, the The Neck Hammock Portable Cervical Traction Device for Neck Pain Relief and Physical Therapy is our top pick.
This neck hammock embodies everything that someone with neck and back pain needs to begin to start feeling that relief that they've been needing and start living with less pain.
Frequently Asked Questions
What Causes Neck 😢 Pain?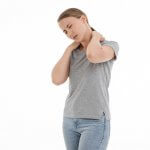 Neck pain can be caused by a number for different factors but the main cause usually has to do with your posture. Neck pain is more prominent in people 🧑🏻‍🤝‍🧑🏻 who have desk jobs that require them to be leaned over for the majority of the day or more demanding jobs that require lifting or pulling.
These daily movements over an extended period of time creates stiffness and a lack of mobility in-between the joints of your spine, decreasing blood flow and ultimately causing pain.
Is Neck Traction 👍 Safe?
Yes. Neck traction is a safe and effective method for relieving neck and back pain. It uses the natural force of gravity in order to achieve cervical traction. The more elevated the hammock, the more traction you'll feel. Despite being a safe method, you should consult your doctor before trying your first time.
Chiropractors have a similar method of spinal decompression 🤙 called the "Y-strap adjustment" and just like a neck hammock, is highly effective in creating blood flow through the spine.
What ⚠️ Precautions ⚠️ Should I Take When Using a Neck Hammock?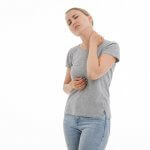 In order to avoid too much traction, you should aim to keep your hammock 2-4 inches above the ground and be sure to adjust the hammock specifically to the position that is most comfortable for you.
The following two tabs change content below.
Guy is a dedicated vegan, who prefers natural remedies to treat root causes of physiological problems, instead of turning to medication to merely treat symptoms. When he learned in December 2017 he was suffering from high blood pressure (hypertension), he turned to massage as a potential answer for his problem. Rather than engage massage as a client, Guy chose to become a massage practitioner and enrolled in the Black Hills School of Massage in Hermosa, SD. He is now licensed to provide Swedish, Deep Tissue and Trigger Point massage among other modalities. He, and his wife Irene who is also a massage practitioner, have joined forces with the Fountain of Youth Waterstore in Rapid City where they provide clients with comforting relief from body aches and pains. Be sure to ask Guy what happened with his blood pressure when you see him for your initial treatment session.
Latest posts by LMT Guy Siverson (see all)