Anyone who has ever lifted before knows how much strain is involved. Every rep and every set is a new challenge and takes a ton of energy. Making sure your muscles are rejuvenated before every workout is a vital component of having a successful workout.
There is certain gear that should be used when you are lifting and one of those pieces of gear is a back brace. Not only does it stabilize your back while you're working out but it also provides pain relief if you have an injury from a previous strain. This article will dive into the best back brace for heavy lifting.

The Top 5 Best Back Brace for Heavy Lifting Options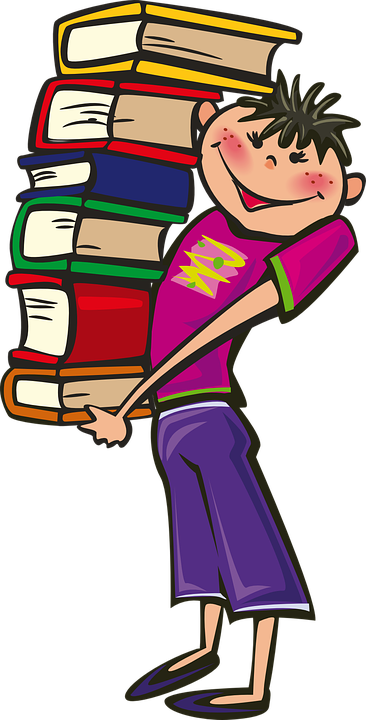 The BraceUP Stabilizing Lumbar Lower Back Brace

is a high-quality back brace that is designed for a proper and close fit and to completely minimize bunching or slipping.
You are able to have a full range of movement with complete comfortability because of the lightweight, breathable material with this back brace for heavy lifting.
You are easily able to adjust with the dual adjustment straps that really let you customize your fit, based on your body type. A great back brace fit for a bodybuilder.
Pros
Comfortable fit
Allows full range of movement
Material releases excess sweat and heat to keep you cool
Durable
Cons
No comfort support on the stomach area


If you are looking for a back brace that can offer you immediate pain relief, the AidBrace Back Brace for Heavy Lifting Support Belt

could be a great option for you. This brace is made to provide you with extra support in the lower lumbar area. The integrating stabilizing support improves your posture, while the breathable mesh is meant to keep you nice and dry during workouts.
If you need extra support, you can get it with the curved design that this belt has along with the double side straps. A strong belt, that offers amazing support and improves the overall back health.
Pros
A removable lumbar support pad
Breathable mesh fabric
The integrated stabilizing support improves posture
Offers pain relief
Cons
May be too bulky for some
Problems with slipping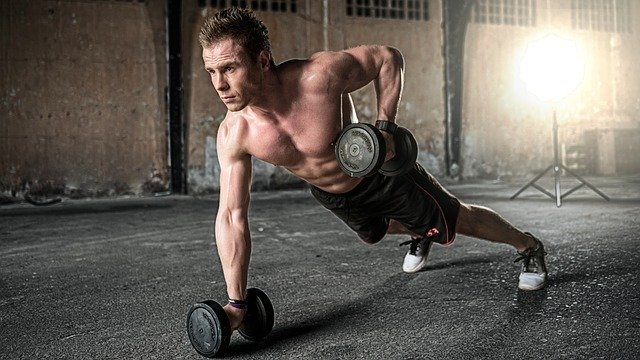 The ComfyMed Premium Quality Back Brace

is a supportive belt that helps relieve back pain caused by conditions ranging from sciatica from muscle spasms. The double pull compression band offers you full support along with the 3 supportive bones that are included in this belt.
This belt also has easy grip cinching handles included to make putting on your or taking of your brace a breeze. The warmth that comes from this belt can be therapeutic because of the high-quality materials this brace is made from.
An easy-to-use back brace for heavy lifting that offers unmatched support.
Pros
Very easy-to-use
Provides great spinal support
Removable lumbar pad that can be placed anywhere
Cons
Size descriptions are inaccurate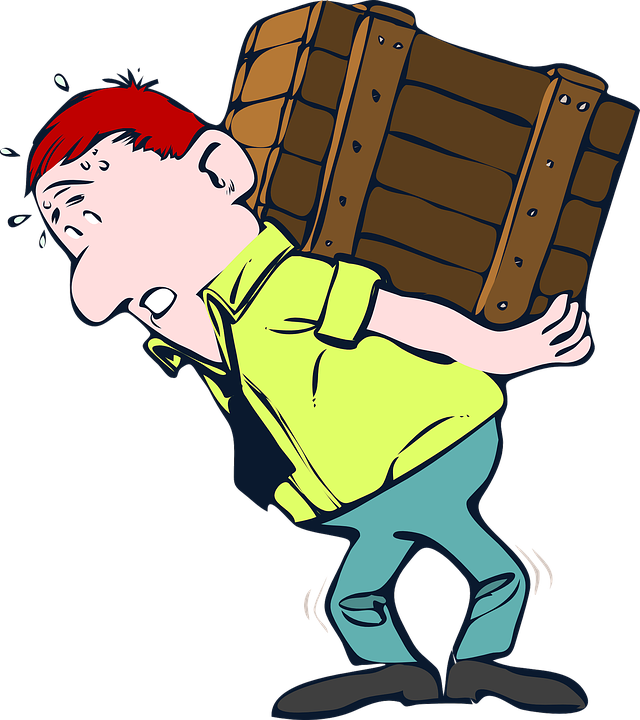 If you are looking for a back brace that allows you to still do the activities you love, just with less pain, the Old Bones Therapy Back Brace

could be the solution you've been looking for. The ergonomic design allows you a full range of motion with no pinching or binding whatsoever.
The compression therapy that this belt offers us second to none as it enables you to have a faster recovery time, reduces swelling and helps in preventing further injury.
This belt also includes a non-slip silicone lining, along with an internal gel pack pocket, to allow you to place a heat or ice pack for extra therapy. A belt that is not only made from quality materials but offers a plethora of features. A weightlifter's best friend.
Pros
Dual elastic bands for optimal adjustability
Offers compression therapy
Chiropractor approved
Cons
Velcro may wear down over time
Somewhat inaccurate sizing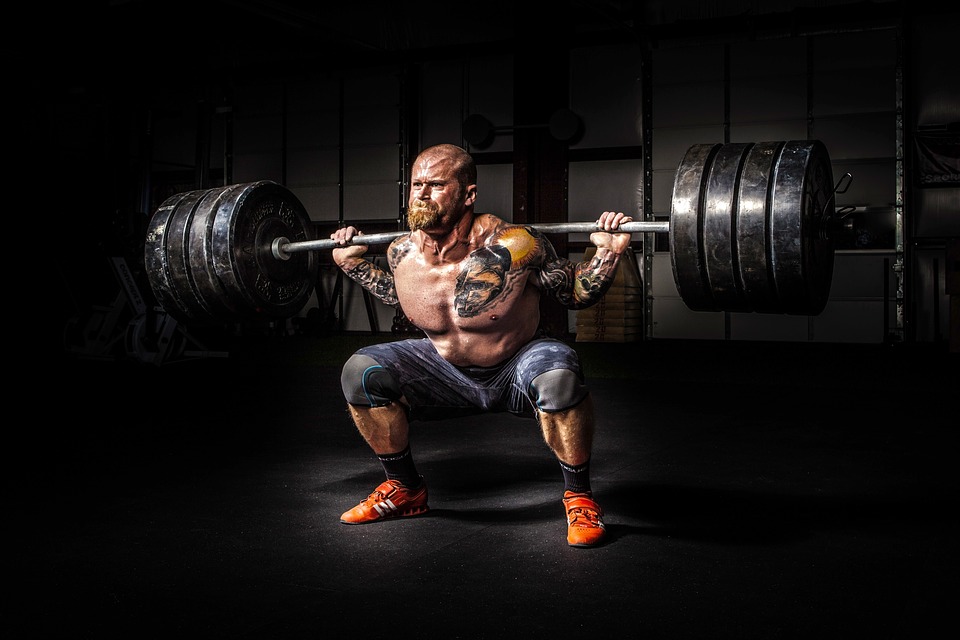 The King of Kings Lower Back Brace

is a great back brace for those suffering from previous injuries. The 2 nylon bars support the Lumbar muscle to stop any further pain or muscle damage, while the pulley system allows for you to adjust your brace to the exact position and pressure that is comfortable for you. This brace is detachable, breathable and washable.
This brace stays stationary during any activity, which means this is a great brace for the movements involved in weight lifting.
Pros
Non-slip
Relieves pain
Pulley system lets you control the support and pressure
Cons
Not made for skinnier people
Can get uncomfortable if worn for hours
What You Should Look for When Choosing the Best Back Brace for Heavy Lifting
There are a few different types of back braces that can be used for different activities. It is important to make sure you are choosing a brace that is specifically made for lifting.
Adjustability
Having a back brace that can adjust is extremely important. Not only does the adjustment control how much support you get but it also makes for a much better experience when it comes to convenience. Having a back brace that is difficult can be inconvenient and frustrating.
Movement
Being able to move while wearing your back brace is also important, especially if you are lifting. Although there are certain back braces that are made to keep your back upright, there are others that allow for a certain range of motion and those are the best for lifting as you are able to easily bend over and stand up without the back brace getting in the way.
Support
Support is also another vital piece of having a back brace, It's the reason why you wear one in the first place. Make sure the back brace you are thinking of using has some sort of springs that offer support or lumbar support.
Conclusion
Finding the right back brace for heavy lifting is one of those activities that can easily damage your muscles if you are not careful. A back brace is one of those tools that can greatly help in reducing any muscle strains. To find a good back brace for lifting you just want to make sure you look out for certain features like the adjustability, your range of movement and support. The back braces listed in this article embodies all of these qualities and you can rest assured when choosing one of these braces that you are taking the necessary precautions in protecting your back while lifting.
The following two tabs change content below.
Guy is a dedicated vegan, who prefers natural remedies to treat root causes of physiological problems, instead of turning to medication to merely treat symptoms. When he learned in December 2017 he was suffering from high blood pressure (hypertension), he turned to massage as a potential answer for his problem. Rather than engage massage as a client, Guy chose to become a massage practitioner and enrolled in the Black Hills School of Massage in Hermosa, SD. He is now licensed to provide Swedish, Deep Tissue and Trigger Point massage among other modalities. He, and his wife Irene who is also a massage practitioner, have joined forces with the Fountain of Youth Waterstore in Rapid City where they provide clients with comforting relief from body aches and pains. Be sure to ask Guy what happened with his blood pressure when you see him for your initial treatment session.
Latest posts by LMT Guy Siverson (see all)